S.C.M.A. News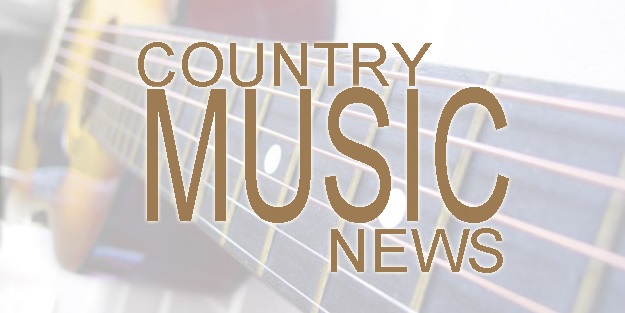 S.C.M.A. Members may submit news stories as a benefit of membership via our email. Please ensure your text has been proofed and spell checked, and that images are hi-res where possible. We are not responsible for any errors in submitted information.
---
December 10, 2019

News from Saskatchewan artist Catherine Lewans………Over the last approximately three months, I have dedicated my whole heart to this music video project in an effort to share something beautiful and meaningful with the world. I decided to learn how to record my own music (and there is still MUCH MUCH MORE to learn!) so that I could see my idea become reality. It is very exciting and meaningful to feature this song as my very first release as the Producer as well as the Artist.
I felt a fire inside of me I have never felt before as I created the musical arrangement of this song and envisioning the story and imagery. There is a saying that goes something like, " Your talent is God's gift to you, and what you do with it is your gift back to God." That is very much what this project means to me. God gave me the strength to create and complete this project.
A HUGE THANK YOU going out to all the cast, crew, and anyone who supported this project in any way! I could not have done it without you!! ❤
THANK YOU to all my amazing fans and followers for your continued support and please take a moment to SHARE this song/video with your friends and loved ones. ❤
I hope you are touched by "Gabriel's Message". ❤
Advent has now begun, and Christmas will soon arrive!🌟
ENJOY!! 😀
~ ❤ Luv, Catherine
https://catherinelewans.ca/
---
November 20, 2019

Don't miss this great Christmas Tradition in Prince Albert on Sunday December 1. Tickets will be available ONLY at the door
---
November 20, 2019

Welcome to the 2020 SCMA Awards Season!
On Wednesday November 20th, the application for the 2020 SCMA Awards season will show up in your email. The application ballot is your opportunity to make it known to the SCMA membership that you would like to be considered for the 2020 SCMA awards in one or more categories. Completing the application ballot is the only way to be considered for the 2020 awards. Nobody else can put you in contention for the awards.
The 2020 awards rules and regulations can be found under "Awards Rules" on the website, or by clicking HERE

It is important that if you choose to apply for one or more awards, that you do your best to fulfill all the requirements for each award. Please read the instructions carefully and be sure your application is complete to reduce any risk of having your application rejected.

The timeline for this year's voting process is as follows:
Application Ballot – November 20th to December 7th
First Ballot – December 29th to January 18th
Second Ballot – January 26th to February 8th
Final Ballot – February 16th to February 29th

Each round of balloting reduces the nominations from whatever comes from the application ballot to 10 after the first ballot, 5 after the second ballot, and then finally the award winners on the final ballot.

All this leads us to the 31st annual SCMA Awards in Regina on April 17-19, 2020!
---
November 18, 2019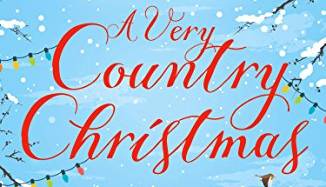 SCMA Northeast will be having their Christmas show, A Very Country Christmas, on December 1st from 2-4pm at the Senior Citizens Hall in Nipawin! Come enjoy a special country Christmas show, we have invited some friends to perform as well! Admission is $10.00 at the door, 12 and under free!
For more information contact Cliff Rose at 306-276-2125 or Leonard Gray at 306-801-4466.
---
October 5, 2019

Hello SCMA members,
We are putting out a submission to apply for a brand new TV show series on Access Communications Saskatchewan. The show is called "Behind The Melody" and based on a Singer/Songwriter platform of music and the meaning behind a song. Lisa Moen hosts the show, 13 episodes – acoustic songwriter performance and artist interview. You will be asked to perform 2-3 original songs (NO COVER SONGS) and in the interview portion will answer questions about the songs and meanings, inspirations etc. This is an acoustic performance and production supplied.
Each episode will feature one artist and will be aired on Access 7 TV across the province, and on social media platforms. Lots of buzz on this show , posts and behind the scene fun ! You will get a copy of your episode too .
We are taping Wednesday evenings starting October 16, with a live audience at The Holiday Inn Downtown Saskatoon in the Hub Restaurant/ Lounge area. All friends and family welcome to attend the taping of the show.
Please send your submission of interest for performing on the show to lisamoenmusic@hotmail.com before THURSDAY OCTOBER 10, 2019.
Thirteen artists will be chosen for this season and more to come !! Artists will be notified immediately for pre-planned show scheduling. Thank you so much for your interest!!
For more information, go to Behind The Melody's page on Facebook
The BEHIND THE MELODY team and Access 7 TV Saskatchewan
---
October 2, 2019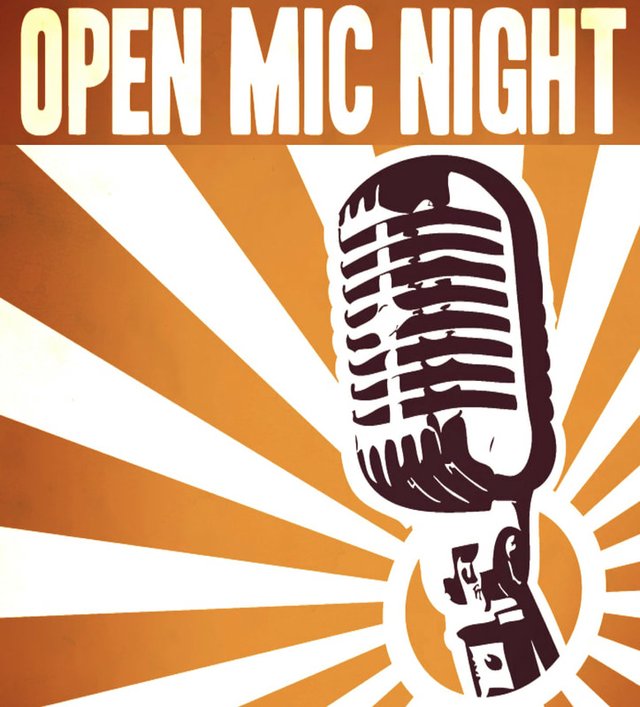 The Saskatchewan Country Music Association-Saskatoon Region invites you out for Open Mic Nights, Wednesday nights from 8pm-11p at the LongBranch (excluding November 6). Come on out and join us. If you're not a member, ask how you can become one! Check the SCMA Saskatoon Region page here on the website, or through their Facebook page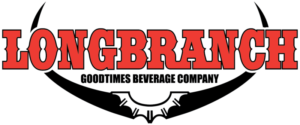 ---
September 5, 2019
To maintain a position of public trust, the SCMA has established a Conflict of Interest Policy to prevent situations of real, potential or perceived conflict which would diminish or tarnish the image or reputation of the SCMA. Please see more under About Us> SCMA Conflict of Interest Policy
---
August 15, 2019
The SCMA Northeast Region is hosting a youth showcase event on Saturday October 12th. They are looking for youth performers and a headliner. The headliner will be paid $400 plus expenses. The show is focused on youth talent! If you are interested in performing at the event, Please Click here for the online Application Form.  You may also contact Leonard @ 306-276-8724 or Cliff @ 306-276-2125.
---
August 12, 2019
The S.C.M.A. and Manitoba C.M.A. have partnered on a showcase at CCMA Music Weekend in Calgary! The venue is Bottlescrew Bill's Pub. The showcase will take place between 12:00pm and 5:00pm on Saturday September 7th. We have room for 8 artists to perform 4 songs each. You must be an SCMA participating member to apply. Deadline to apply is August 19th.
If you are not an SCMA member, please purchase a membership at the following link to qualify to perform at this showcase. https://scma.sk.ca/registration-form/
Thank you for your interest in SCMA artist showcase in Calgary!
---
July 7, 2019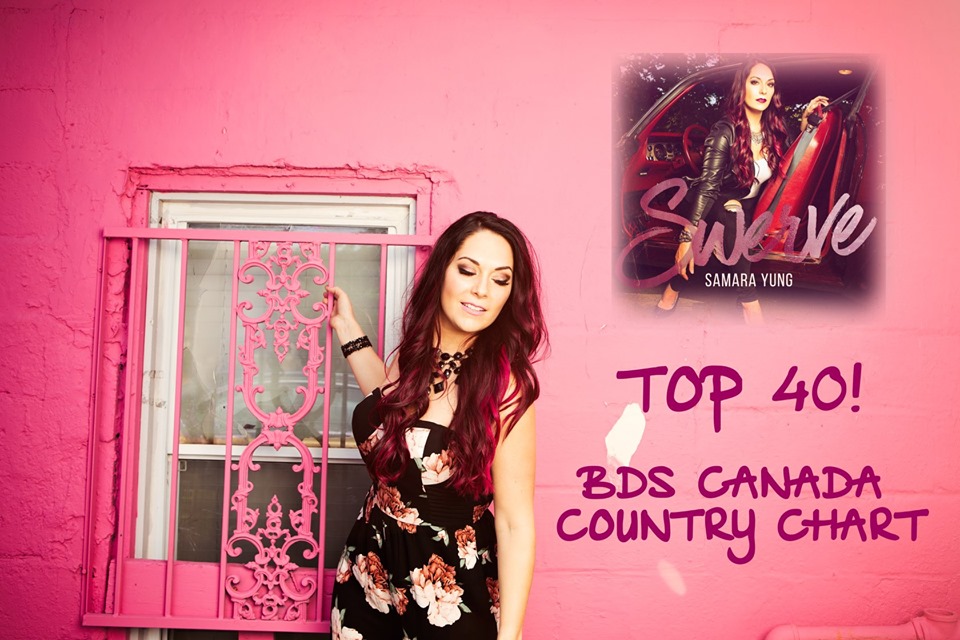 Congratulations to Yorton's Samara Yung, whose latest single "Swerve" cracked the top 40 in Canada, reaching #31 on the BDS Radio Chart. Incredible talent! Check out her pages and buy her single!
Follow Sam on Facebook
samarayung.ca
---
June 17, 2019

620 CKRM Proudly Saskatchewan Showcase
Saskatchewan Country Artists get ready for the annual CKRM Proudly Saskatchewan Showcase.
If you've let this one go by in prior years, you may want to take a second look. This year the winner gets a chance to work with RGK Entertainment and Open Road Recordings and win a feature slot on the main stage at Country Thunder Saskatchewan!
There are no run-offs again this year. All applications will go through a preliminary adjudication process to determine if an invitation will be issued to join us at our Showcase event which will happen Sunday July 7th at The Tap in Regina. For complete information click here: www.620ckrm.com/showcase2019/
Prizes will be awarded to the top 3 winners and to the artist with the best "original" song.
The Winner will receive a consultation, recording session, and single release with Open Road Recordings. They will assist in finding you the right song to help launch your career. The advice and direction they will provide will be invaluable. (**see below for specific details**)
A 4 song performance on the Main Stage at Country Thunder Saskatchewan on Sunday July 14th, 2019 at 3pm.
Our grand prize winner will also receive an individual SaskMusic membership for a year and potential showcase opportunities at CKRM-related functions throughout the year
AND of course…AIRPLAY of your single on 620 CKRM!!!

Cash Prizes will be awarded only to 2nd ($500) and 3rd ($250) place competitors.
There will also be a $500 cash bounty on the best "original" song from the competition.
The 2nd and 3rd place performers from the Showcase will also be awarded a spot on the Mainstage at Country Thunder Saskatchewan (Sunday July 14, 2019). Each will perform 3 songs.
Application Deadline: Sunday June 30, 2019 at 5:00pm Sask Time
Showcase: Sunday July 7, 2019 at The Tap in Regina. Admission by donation to MusiCounts charity.
Country Thunder Performance: Sunday July 14, 2019 at Country Thunder Music Festival in Craven
---
June 6, 2019
A SIMPLE LIFE & ECLECTICISM 
Double CD Release Show 

ALL TOGETHER NOW Trio is celebrating the release of new solo albums from members LYN Besse McGinnis (A Simple Life) & TOM Kennedy (Eclecticism)
ALL TOGETHER NOW is a trio of singer/songwriters from Saskatoon who, along with their solo careers,  have come together to make music.  Lyn Besse McGinnis – guitar/cajon; Terry Hoknes – guitar/bass/keys; Tom Kennedy – guitar/bass/cajon.  And everybody does vocals!
An evening of original music, some Canadiana cover tunes, fun & frivolity as well as a very special guest MICAH JANE, a fab DOOR PRIZE generously provided by Cathy Stocki Co-Owner/Manager of Salt First One,  COMPLEMENTARY Nosh at intermission & a cash bar with wine/beer/pop/coffee/tea.
Lyn's 3rd album, "A Simple Life" was nominated for Album Of The Year at the 2019 Saskatchewan Country Music Awards. Songs about love, heartache & making the choice to live an authentic life. For those who like strong lyrics & unique voices.   Think love child of Gordon Lightfoot & Buffy Sainte-Marie!  From sing-alongs to soulful ballads, Lyn's melodies are wrapped around a good story & served up with distinctive vocals with a little sass on the side. Folk / Country
Tom's DEBUT album, "Eclecticism", shows the wide range of styles of singer/songwriter Tom Kennedy who wanders through folk, swing, rockabilly, country, a bit of jazz with a light dusting of rock – all with a bit of tongue-in-cheek thrown in. 
Both albums were produced & recorded by Terry Hoknes at Saskatoon Music Recording Studio.
Tickets available online at ontheboards.ca or at the door!
---
May 23, 2019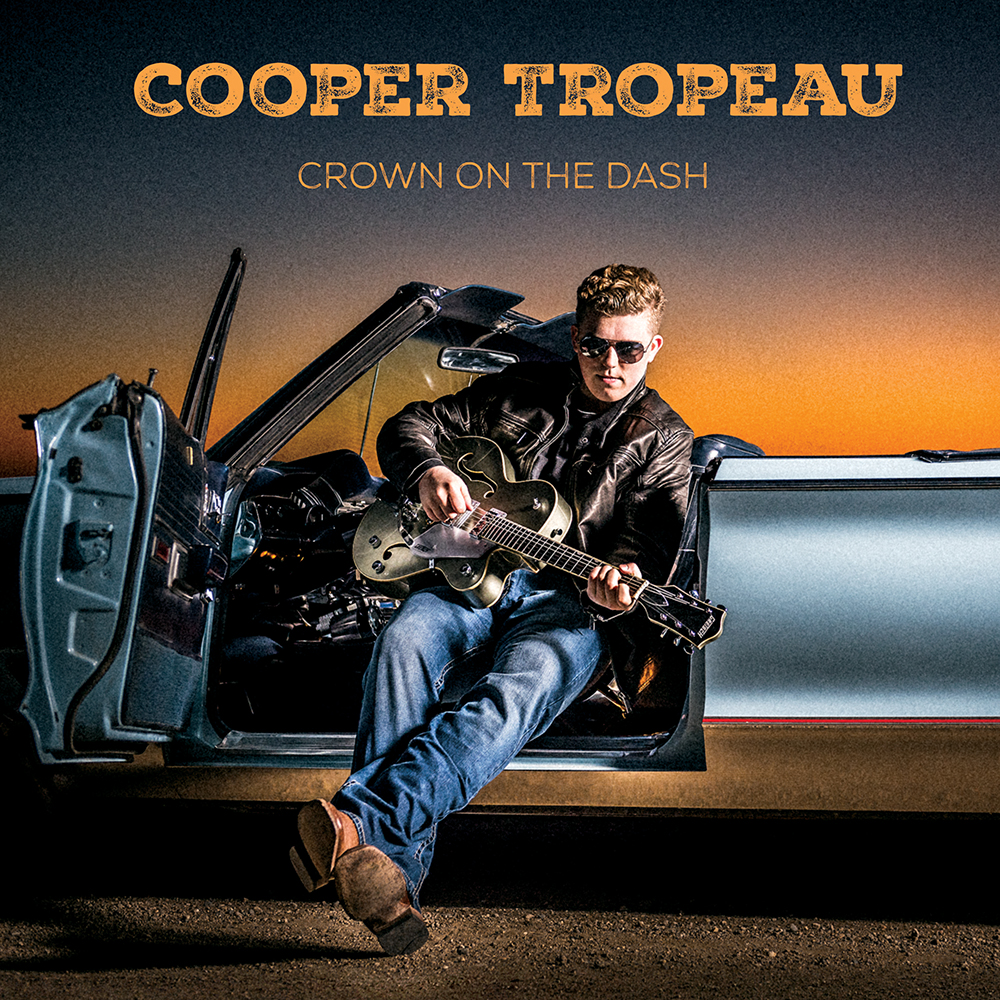 Hi, my name's Cooper Tropeau. My two new singles "None Of My Friends" and "Leave with me" have recently been released and are available on all major digital music platforms.  Also my debut album titled "Crown On The Dash" is being released on May 24th and I am having a CD release party on the night of the 25th of May at the Longbranch.  The CD party will be split into an all ages show for the earlier part of the evening, and a 19+ show later on with a guest appearance from country artist Bruin. Please see the poster for more details.  Hope to see you there!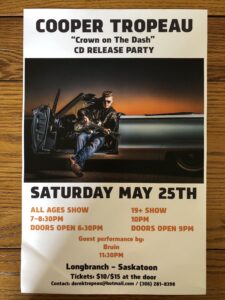 ---
April 13, 2019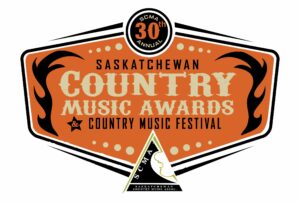 30 years of Saskatchewan Country Music Celebrated!
For the Hunter Brothers the week started with a #1 at Country Radio and ended with four Saskatchewan Country Music Awards.
The five farm boys from southern Saskatchewan were the top award winners at the 30th Anniversary Saskatchewan Country Music Awards celebrated in Saskatoon this weekend.
Of the 32 awards handed out throughout the weekend, the four time CCMA nominated artists claimed Interactive Group or Artist of the Year, Group of The Year, Video of the Year (Those Were The Nights), and Single of the Year (Those Were The Nights). In addition to these group awards, Luke Hunter was named All Star Band- Bass Player of The Year.
Hosted by Warner Recording Artist and CCMA Songwriter of the Year, Aaron Goodvin, the televised awards show honoured the finest talent in Country Music this province has to offer, handing out recognition to artists and musician achievement as well as industry leaders in recording and radio.
Chris Henderson accepted his second Male Artist of the Year award along side Tenille Arts who received her second Female Artist of the Year award and Songwriter of the Year for "Mad Crazy Love". Samara Yung was the talk of the province this week as her fan's named her "Fan's Choice Entertainer of The Year". Jay & Jo were awarded the Roots Artists of the Year while Shantaia was awarded Emerging Artist of the Year. Album of the Year was presented to Codie Prevost for his latest album "Radio".
In keeping with honoring 30 years of Saskatchewan Country music, The Myrol Brothers were awarded the Legends and Legacy award. The Myrol Brothers were awarded the Non-Touring Band in 1991 and were the first generation of musicians in the SCMA. Lisa Moen, 2018 Country Music Person of the Year and daughter of Myles Myrol, presented the award to her father and uncles.
Country Music Person of the Year was awarded to Regina's Reg Wilke, in recognition of his dedication to supporting Saskatchewan artists through his radio show "Pickin' It Country".  
In each of the seven major events which took place throughout the weekend, the finest of Saskatchewan's talent was showcased and celebrated. This year's Gala Awards Show featured 19 performers from throughout the three decades of the association's history, making it the greatest entertainment roster in one award show.

And The Winners Are:
Fans Choice Entertainer of the Year
Samara Yung
Female Artist
Tenille Arts
Male Artist
Chris Henderson
Group of the Year
Hunter Brothers
Single of the Year

Hunter Brothers – Those Were The Nights
Songwriter of the Year

Tenille Arts (for "Mad Crazy Love")
Album of the Year

Codie Prevost – Radio
Video of the Year

Hunter Brothers – Those Were the Nights
Emerging Artist of the Year

Shantaia
Interactive Artist or Group of the Year

Hunter Brothers
Roots Artist of the Year

Jay & Jo
Music Festival of the Year

Country Thunder Saskatchewan
Music Venue of the Year

E.A. Rawlinson Center for the Arts
Country Music Person of the Year

Reg Wilke
TV, Radio or Online Show of the Year

Canadian Coast 2 Coast (CJVR-FM)
Radio Station of the Year – Major Market
Saskatoon 92.9 The Bull (92.9 FM)
Radio Station of the Year – Secondary Market
Melfort FM Country CJVR (105.1FM)
On Air Personality of the Year – Major Market
Jay Richards (600 CJWW
On Air Personality of the Year – Secondary Market
Matt Ryan (CJNS FM)
Music Director of the Year– Major Market
Colin Lovequist (620 CKRM)
Music Director of the Year- Secondary Market     
Cal Gratton
Guitar Player of the Year

Garth Howell
Bass Player of the Year

Luke Hunter
Keyboard Player of the Year

Jordan Toppings
Drummer of the Year

Darcy Deschambault
Fiddle Player of the Year

Janaya Trudel
Specialty Instrument Player of the Year    
Sam Derbawka
Record Producer of the Year

Bart McKay
Recording Studio of the Year

Bart McKay Productions
Legends and Legacy Award

The Myrol Brothers
SCMA Youth Bursary
Graeme Trudel and Cooper Tropeau
SIGA Indigenous Artist Development Bursary
Forrest Eaglespeaker
---
April 10, 2019
The 30th Anniversary awards show gala will be broadcast to our great province once again, thanks to our amazing partnership with Access TV and Shaw Cable. Tune in to Access 7 or Shaw Cable Channel 10 at 7:30pm Saturday night for our stunning presentation of 30 years of Saskatchewan Country music.
You can also stream it live at www.myaccess.ca
See ya on your flat screen!


---
April 2, 2019
Performers for the 30th annual Saskatchewan Country Music Awards officially announced promising a show unlike any other.
Broadcast by Access Saskatchewan and hosted by Warner Music Canada platinum selling artist Aaron Goodvin, the 30th Anniversary Gala Award show will feature performances by 18 of Saskatchewan's top artists from throughout the last 30 years.  
"Fitting everyone in this year was a bit of a challenge but we wanted to celebrate 30 years of Saskatchewan Country Music so it was important to us to feature artists from every decade," explained Hal Schrenk, Music Director of the Gala awards.   
Representing the artists of the first two decades on this year's show will be five time SCMA Female Vocalist of the Year, Jessica Robinson,  seven time Fiddle Player of the Year Jason Heistad, 1991 Non Touring Band of the Year The Myrol Brothers, 1998 Vocal Collaboration award winners Marty Grambo and Darlene Tuleta, seven time Group of The Year Wyatt, and leading Male Artist of the Year winner, Codie Prevost.  
Current nominees performing on the Gala award show are Female Artist of the Year nominee Erin Hill, Roots Artist of the Year nominee Jen Lane, Group of the Year nominees The Trudel Family, Male Artist of the Year Brody Siebert and specialty instrument nominee Sam Derbawka. 

2018 award winners from the primary categories will also be taking the stage. This year's featured artists include Fan's Choice Artist of the Year Amy Nelson, Male Artist of the Year Chris Henderson, Female Artist of the Year Tenille Arts, Emerging Artist of the Year Justin LaBrash, Roots artist of the Year JJ Voss, and 2018 Group of the Year Aces Wyld.  
Amidst the performances will be presentations of 17 top music and artist awards as well as comments from the first Saskatchewan Country Music Association President and Board member.   
The Gala awards will take place Saturday April 13, 2019 at TCU Place in Saskatoon. Festivities will kick off with the red carpet beginning at 6:30 PM with the award show following at 7:30.    
Tickets to the 30th Anniversary Saskatchewan Country Music Association Gala Awards are available individually or as part of the weekend delegate package now available on Eventbrite.  
---
March 28, 2019
30th Anniversary SCMA Awards Showcase Performers Announced
The Saskatchewan Country Music Association is so pleased to announce the showcase performers for the 30th Anniversary SCMA Festival and Awards weekend taking place in Saskatoon, April 12 to 14th.
"We are so excited for the awards weekend," stated Hal Schrenk, Co-Chair of the 30th SCMA Host Committee. "When we were planning the 30th Anniversary we wanted to make it a celebration of 30 years of Saskatchewan country music and a provincially inclusive weekend showcasing the best the province has to offer. I think we have achieved that."
Throughout the seven events which make up the weekend's festivities, audiences will experience performances by artists from each of the three decades with over 50 performers taking the stage over the three days.
Friday night will kick off the performances with the Saskatoon FastPrint Fan's Choice Kick Off Party at the LongBranch Good Times Beverage Company. Taking the stage will be Fan's Choice Nominees Samara Yung, Tenille Arts, The Trudel Family and Lisa Moen in addition to the winner of the Saskatchewan's Next Big Star competition, Alex Runions and Lane Shields.
Saturday, an afternoon of music takes off with 12 youth entertainers on the Find The Good Youth Showcase at Centre Mall while 12 seasoned singer songwriters share the stories behind their songs at the K2 Laser Design Songwriters In The Round at Village Guitar.
Saturday night at the ProTouch Gala After Party three bands and their special guests will heat up the Longbranch stage. Showing off their talent will be Aces Wyld, Brody Siebert and his band, and Regina's very own Tumbleweeds. Joining them on stage will be SCMA nominees L J Tyson, Forrest Eaglespeaker, Tommy John Ehman, and Justin LaBrash.  The evening will also feature a special performance by SCMA Awards host Aaron Goodvin.
Sunday morning the music comes alive at the Country Gospel Music Celebration and Worship at Mayfair United Church. Dispersed throughout the Sunday service will performances by Yvonne St Germaine, Jackie Guy, Amanda Hagel and Catherine Lewans.
The 30th Anniversary of the Saskatchewan Country Music Association will also host two award shows recognizing the artists, musicians, industry personnel and radio stations that make up the Saskatchewan Music industry.
Tickets for individual events as well as full weekend delegate passes are available at Eventbrite.
Friday, April 12th – 8:00pm – Saskatoon FastPrint Fans's Choice Friday Kick-Off
Location: Longbranch Good Times Beverage Company
Acoustic Performances:
8pm – Saskatchewan's Next Big Star winner – TBD
8:15pm – Samara Yung
8:30pm – Tenille Arts
Full Band Performances:
9pm – Alex Runions
10pm – The Trudel Family
11pm – Lisa Moen
12pm – Lane Shields
Saturday, April 13th – 1:00pm Find The Good Youth Showcase
Location: Centre Mall
Caledomia Donahue
Danni Jamieson
Mery Glover
Ethyn Beggs
Cooper Troupeau
Jordyn Pollard
Rebecca Strong
Taya Lebel
Jayde Laughren
Hannay Gaudry
Layton Ferster
Saturday, April 13th – 1:00pm – K2 Design Songwriters In The Round
Location: Village Guitar
Anthony Kelly
Marney Duncan Carey
Doug Sylvester
Lane Shields
Jodi Faith
Forrest Eaglespeaker
Jackie Guy
Berkley Jodoin
Jordyn Pollard
Glen Strong
Lyn Besse McGinnis
Bruin
Saturday, April 13th – 10:00pm ProTouch Gala Awards After Party
Location: Longbranch Good Times Beverage Company
10:15 – Aces Wyld with guests Lj Tyson and Forest Eaglespeaker (The North Sound)
11:15pm – Brody Siebert with special guests Tommy John Ehman and Arron Goodvin
12:30pm – The Tumbleweeds with special guest Justin LaBrash
Sunday, April 14th- 10:00am Country Gospel Showcase & Worship
Location: Mayfair United Church
Yvonne St Germaine
Jackie Guy
Amanda Hagel
Catherine Lewans
---
March 22, 2019
Program Ads and Mikees Available Now! Promote your business or share your passion for music by purchasing advertising in our souvenir program or sponsoring a Mikee.
The SCMA Awards weekend program is essential reading for every delegate and participant of this music filled weekend. In full colour, with artist bios, showcase and award schedules and information, it's a guide that is read cover-to-cover many times throughout the three-day weekend and often treasured for years afterwards.
Program ads are available in various sizes and placed prominently among the artists listed throughout the pages. Click here to see the full rate card. Ads must be booked prior to April 1st with design files submitted by April 4th.
Perhaps you would rather be a part of the Industry awards. Mikees are now available in the Industry categories honoring the musicians, producers, and radio personnel who make up the Saskatchewan Country Music Association. You can get your commemorative 30th Anniversary SCMA mikee to present during the awards show for $350.00. These are limited in number so don't delay. All Mikees are available on a first come, first served basis and are reserved in the order emails are recieved.
To purchase yours, email Candace at: candacefinch9@gmail.com before April 4th stating your requested category and contact information for payment.
---
March 2019
In Tune Newsletter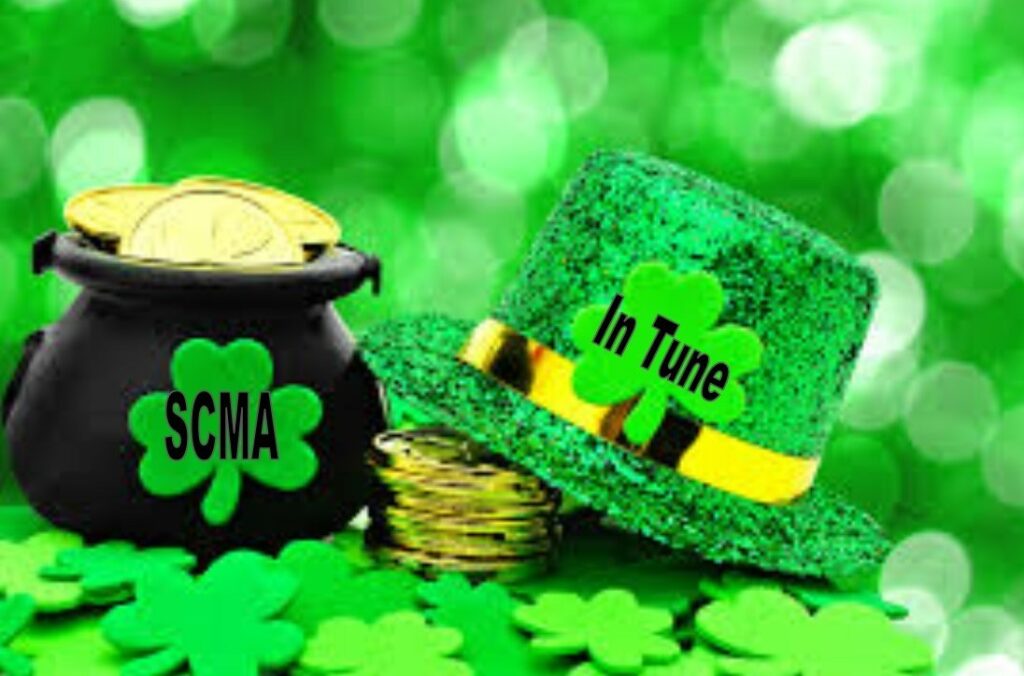 Hello my fine tuned friends!
It's March, the month that shows promise that Spring is going to arrive. It's also the month before our 30th Anniversary SCMA Awards weekend. Now that I've pointed out the obvious, I'm going to apologize to you all for the many emails you are going to be receiving from me. Truth is, there is so much you need to and will want to know leading up to April 12th to 14th. So please be patient and don't unsubscribe or unfriend me! I promise it will be worth the read. Take Care, stay warm and you'll be hearing from me soon!
Candace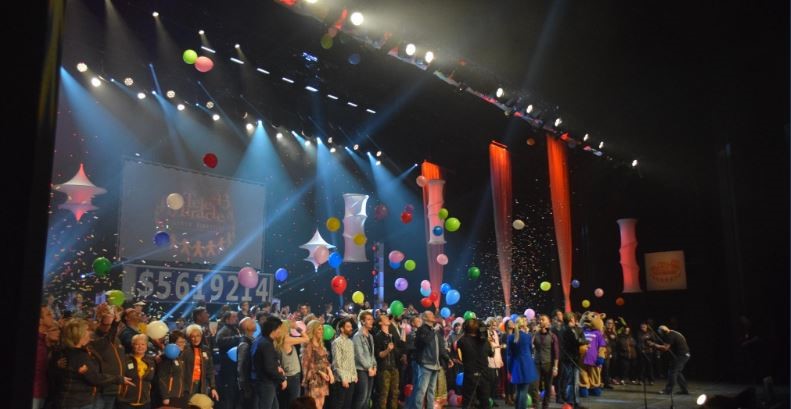 Congratulations to the SCMA Artists who made up the cast of this year's Telemiracle. Brad Johner, Chris Henderson, Jess Moskaluke, Lisa Moen and Tucker Lane were hosts and naturally, part of the musical entertainment who kept the 20 hour telethon going resulting in a final total of $5,619,214 for the Kinsmen Foundation.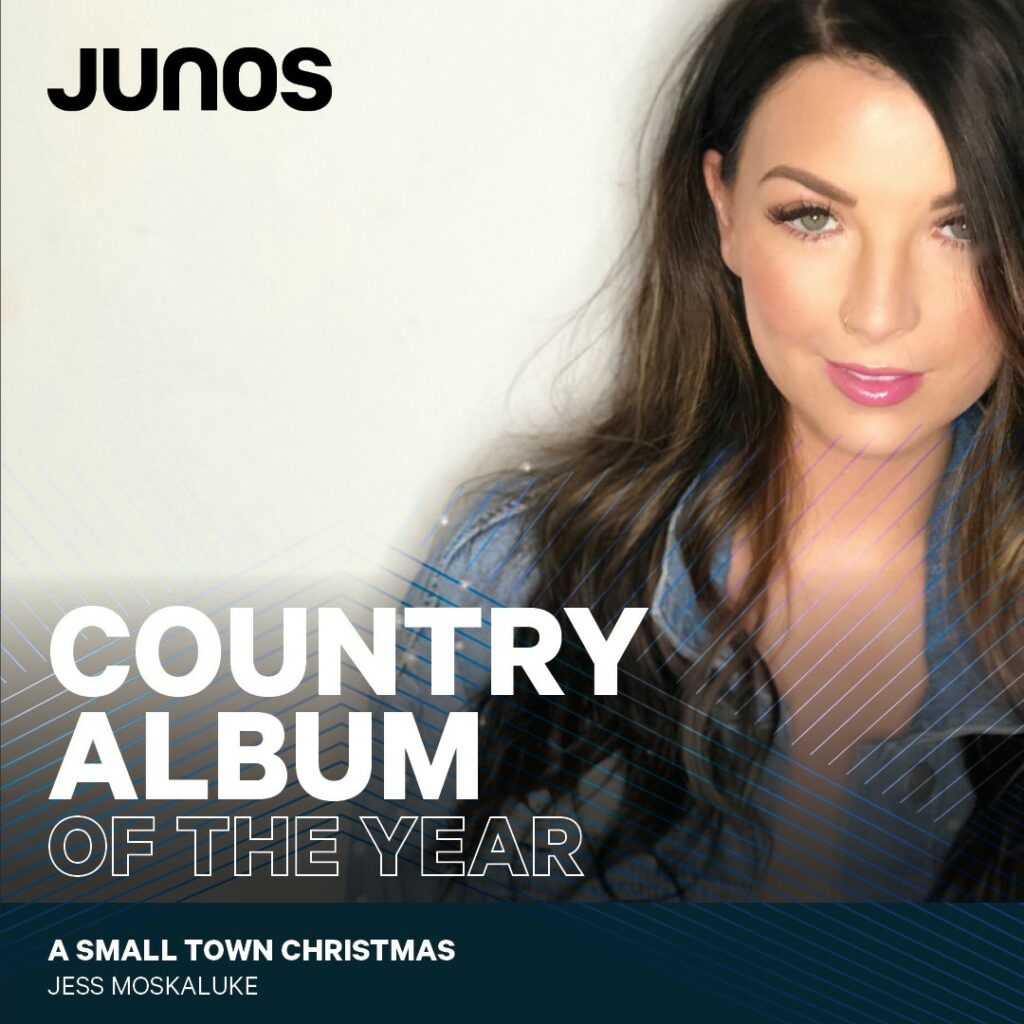 Watch for Jess at the 2019 JUNO Awards, broadcast live on Sunday, March 17th on CBC, CBC Radio One, CBC Music, the free CBC Gem Streaming service in Canada, and globally at www.cbcmusic.ca/junos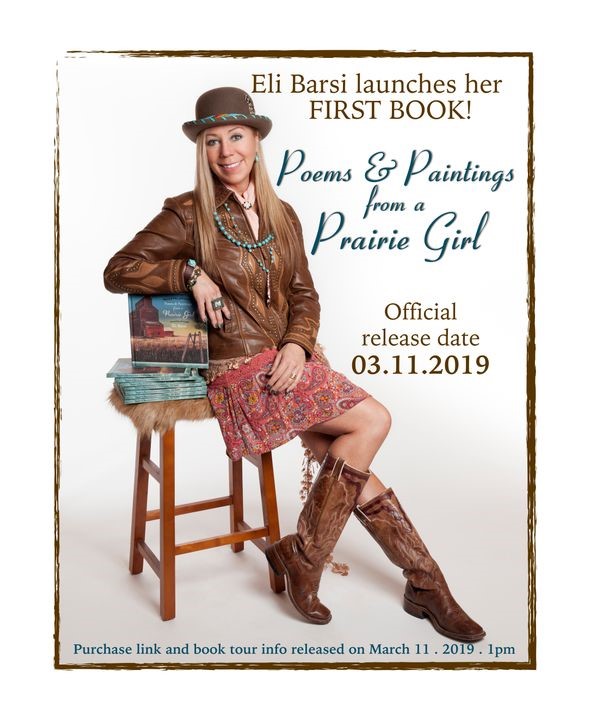 Accomplished singer, songwriter, painter, poet and now author. Award winning artist Eli Barsi adds one more title to her credit as she prepares to release her first book. Set to be released March 11th, the book will feature 34 poems adapted from her many songs and complimented by 44 photos of her heart felt paintings. To get your "perfect compliment to any coffee table, dashboard or night stand" click here.
Lyn Besse McGinnis: New Album, TV Appearance & Pre-SCMA Show
2019 is off to a busy start for Lyn Besse McGinnis. Lyn's new album "A Simple Life" was released digitally in October 2018 and is now sporting a new design for its physical release. "I wasn't going to do a physical release," explained Lyn, "but I just had to." Lyn then was a featured guest on the multi-award winning Timberline Music Show. Conducted by the show's host and multi SCMA Award winner, Larry Krause, the interview consisted of an interview and a musical performance. You can watch the interview now on Youtube, or you can catch it three times a day on Shaw TV.

Lyn & Terry Hoknes (Saskatoon Music Recording Studio) are hosting Country At The Capitol Music Club on March 29, 2019 promoting SCMA artists, the SCMA & the upcoming 30th Anniversary Awards weekend.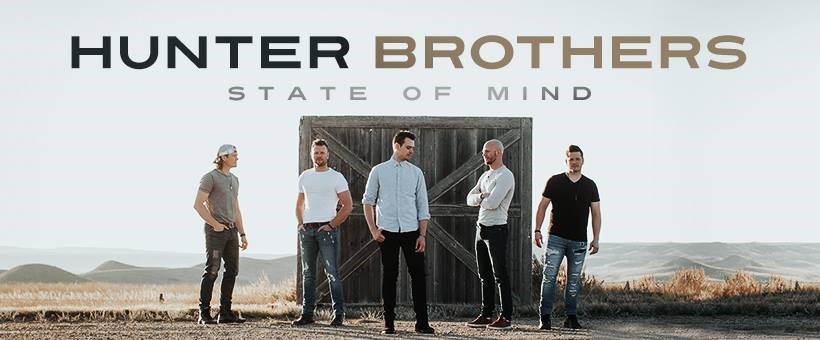 It seems the Hunter Brothers were not immune to the whole Lady Gaga/Bradley Cooper "Shallow" epidemic. While many of us can not get the song out of our heads for musical appreciation reasons and others are debating the actual capacity of the relationship between the two star studded actors, the brothers are sharing their own rendition of the hit song. Check it out Here
Four-time CCMA Award nominees, three-time SCMA Award winners Hunter Brothers released their sophomore album, 'State of Mind' last month and had it hit number 1 only weeks later. The brothers are currently touring the Maritimes with High Valley.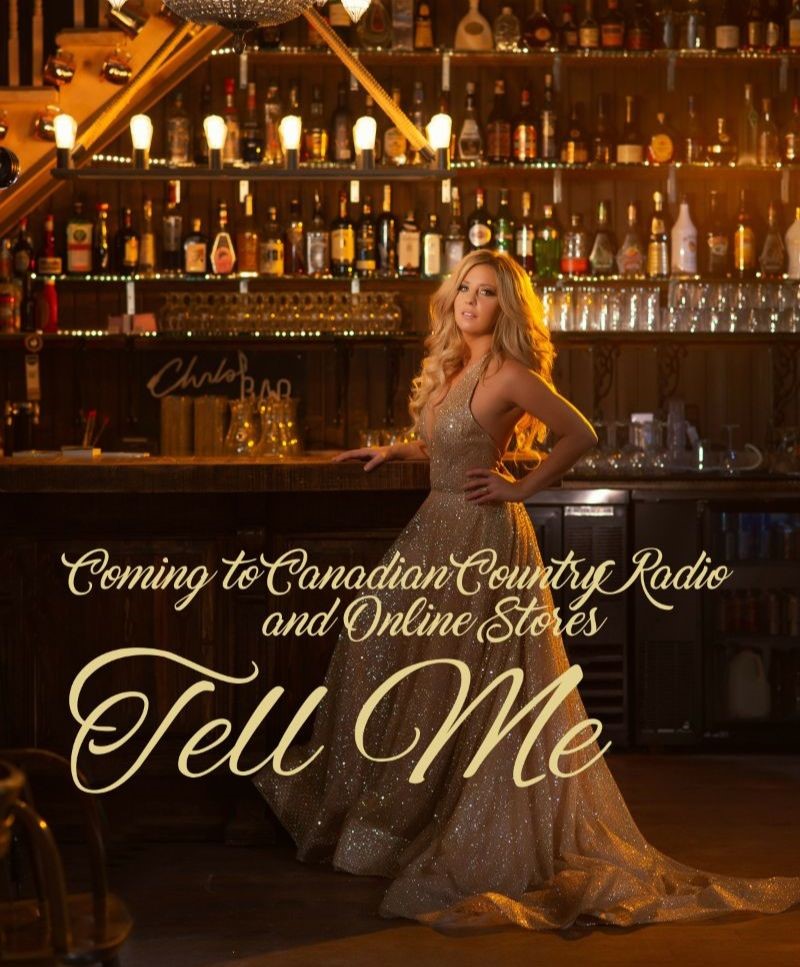 It's a busy March for Lisa Moen. After kicking off the month with a Telemiracle cast tour, Lisa was among the national cast of the 20 hour telethon in support of the Kinsmen Foundation which provides much needed assistance for individuals with medical needs. Days later, Lisa will once again MC and host the Saskatchewan's Next Big Star Singing Competition which will take place each Wednesday throughout March at the Longbranch.
March 11th will see the release of Lisa's latest single "Tell Me". Written by Lisa Moen and Garth Howell, "Tell Me" was recorded and produced by multi award winning producer Bart McKay with the video being recorded and produced by Nolita Studios at the beautiful Solar Gardens.
If you'd like to see her perform in person, March 14th and 28th you can find Lisa at the Stonebridge Rock Creek where she will light up Ladies Night and possibly your meal tab!
The month will wrap up with a lively cabaret in Dinsmore on March 30th.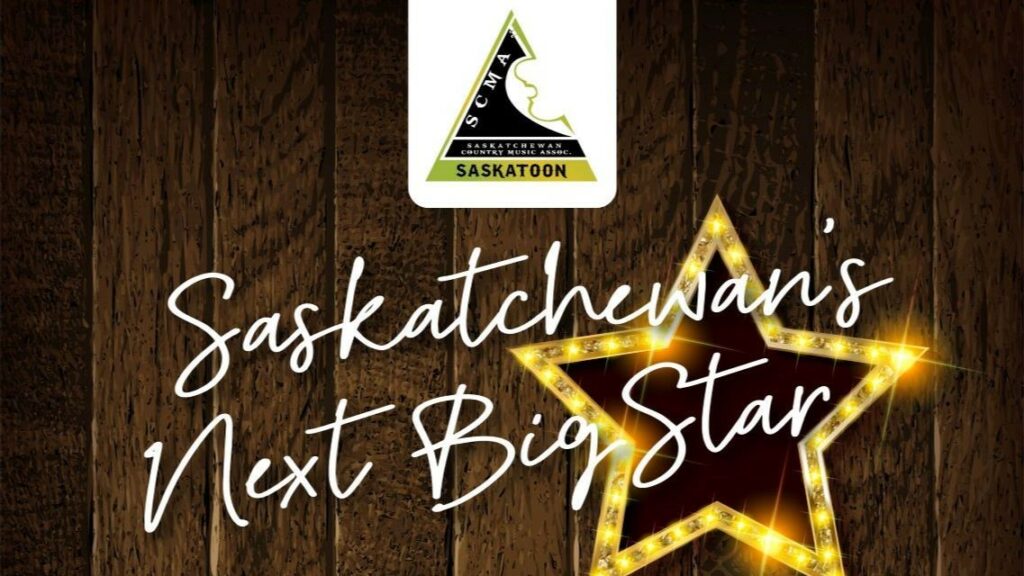 Week one of the Saskatchewan's Next Big Star is in the books, and the competition is heating up. Forty one contestants will vie for the grand prize valued at over $11,500. Kicking off the competition on February 27th were Justine Sletten, Nathan Davis, Teagan Littlechief, Jordyn Pollard, Paul Amante, Cooper Tropeau, Bernadette Wolfe, Trevor Petty, Greg Kozak, Brayden Paul, and Michelle Krasko.
Contestants taking the stage for the remaining three weeks are as follows:
March 6
Atlanta Jane
Brookelynn Tetzlaff
Ethan Fedorchuk
Jayde Laughren
Emry Tupper
Raya Zuzak
Heaven Smith
Shanice Missens
Randell Martell
Ethyn Beggs
March 13
Darryl Anderson
Katie Morgan
Alexy Bull
Kriss Atcheynum
Annika Tupper
Adria Blind
Danielle Boulet
Hannah Marie Gaudry
Alyssa Pettit
Amanda Thompson
March 20
Niki Kish
James Desjardins
Ryan Paquette
Jarrid Poitran
Lane Rathgeber
Cole Walker
Chelsea Doerksen
Katelyn Lehner
Makenna Gallagher
Danica Jayme Veloso
---
March 4, 2019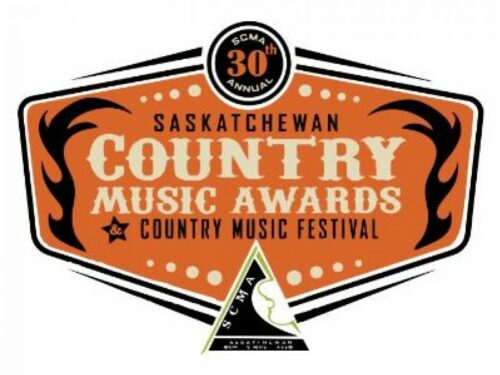 The Saskatchewan Country Music Association released the nominees for the 30th Annual Saskatchewan Country Music Awards yesterday. The final nominees in the 31 categories represent Saskatchewan's top musicians and industry personnel as recognized by their peers and Board of Directors.
Tenille Arts and Lisa Moen lead the charge with six nominees each and share each other's company in the categories of Female Artist of the Year, Fan's Choice Entertainer of The Year, Songwriter of the Year, Interactive Artist of the Year and Video of the Year. Tenille tops her nominations in the Single of The Year category while Lisa completes her accolades in the Country Music Person of the Year category.
The Hunter Brothers follow close behind the leading ladies with five nominations also in the categories of Fan's Choice Entertainer of The Year, Interactive Artist of the Year and Video of the Year. They are also recognized in the Single of The Year and Group of the Year category.
Samara Yung, Justin LaBrash, and Amy Nelson follow with four nods each while Chris Henderson, Erin Hill, Codie Prevost and Arron Rigden each received three mentions.
Hosted by 2018 Canadian Country Music Association Songwriter of the Year and Platinum-selling artist, Aaron Goodvin, the 30th Anniversary awards weekend will be taking place April 12th, 13th, and 14th in Saskatoon with the final awards being presented on the televised awards show the evening of April 13th.
Tickets for the awards show as well as delegate packages for the entire weekend are on sale now at Eventbrite. Early Bird pricing of $120 for the weekend is in effect until March 15th with regular ticket prices in place March 16th.
Click Here For the full list of Nominees
---
February 13, 2019
Saskatoon Region, in conjunction with their partners, the Long Branch Good Times Beverage Company, U of S Agriculture Student Society, Access TV, Saskatoon Media Group and their Country Stations 600 CJWW and the 92.9 the Bull, will be hosting the first Saskatchewan's Next Big Star singing competition
"Saskatchewan is home to some of the finest singing talent in Canada" commented Darcey Rathgeber, President of the SCMA Saskatoon and Region, adding "Saskatchewan's Next Big Star Singing competition is sure to provide a wonderful musical and fun experience for the competitors and fans alike. We are grateful to our fantastic sponsor support who will be providing over $11,500 in prizes to the finalists."
The competition, hosted by SCMA Awards winner Lisa Moen, will be held at the Long Branch in the Ramada Hotel beginning February 27, 2019 at 8:30pm and continuing every Wednesday until April 3, 2019. The grand finale will take place Saturday April 6, 2019 at 8pm in conjunction with a Saskatchewan Country Stars Show and Dance.
We will feature up to 40 competitors competing to be Saskatchewan's Next Big Star!!
The event will be broadcast, in its entirety, by our television partner ACCESS TV.
---
February 2019
In Tune News Letter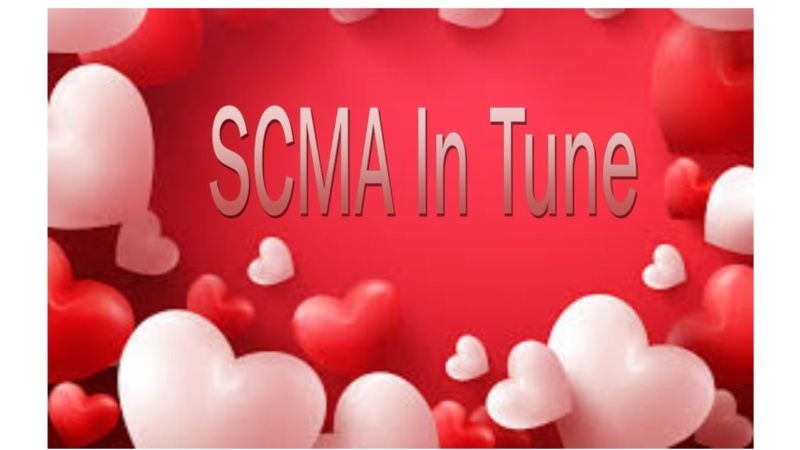 New Year, new music! What a great start to 2019! If you haven't checked out these new releases you need to.
Lyn Besse McGinnis is proud to present her first music video YOU SHINE.  Lyn wrote the song for her sister-in-law Pat McGinnis (1953-2015) and composted a variation for her friend Marsha DeLouchery-Day (1950-2016).  Written from a child's perspective about love for a parent, Lyn dedicated the video to her own parents Bud & Shirley Besse, the stars of this video, who are still dancing in the kitchen after 66 years of marriage! Filmed & directed by Terry Hoknes December 2018 in Buena Vista Park, Saskatoon SK.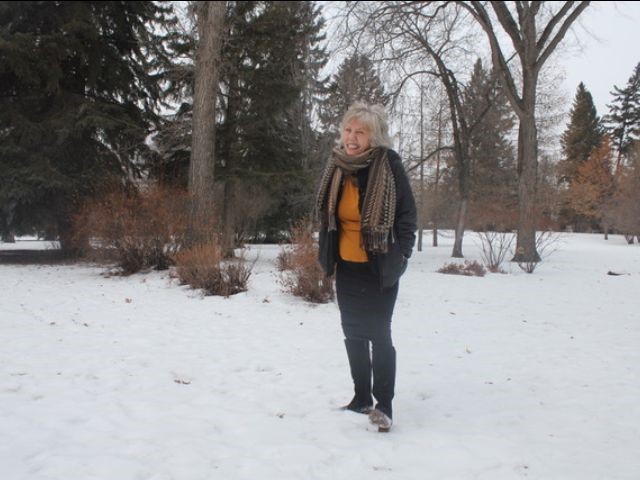 Award-winning country music artist Codie Prevost has released his brand new single "In My Book" to Country radio. "This is a song about beliefs, core values, respect, kindness, and taking the time to be a good person. Stay true to what you believe and make your mark on the world." Says Prevost.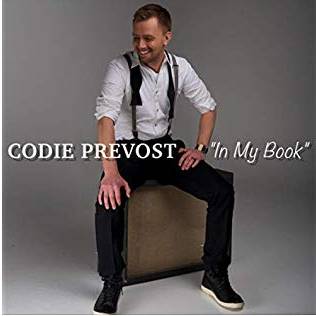 Jackie Guy, five-time Saskatchewan Country Music award nominee, is proud to announce her newest single, "Got Away", produced by Beaird Music Group (Nashville) and Mosaic Music (Prince Albert). "Got Away" is featured on Jackie's third album I Did It Anyway also released in February 2019.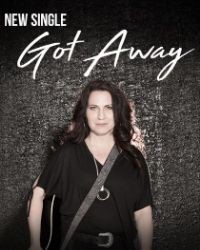 Samara Yung released her newest single Swerve January 11th! Written by Madeline Merlo, Karen Kosowski, and Emma-Lee and produced by Danick Dupelle, "Swerve" is what Samara refers to as "one of my favourite songs to date!"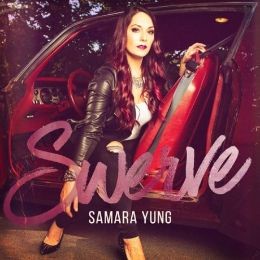 Blake Berglund has released the sixth video single, "Men My Age", from his spacey post-country release Realms. "Men My Age" captures the moment where it is essential to reach for help and the difficulty and frustrations of the healing process.

Brock Andrews released his latest single "I Do" on January 7th. "It's a testament to the relationships that you're in and that you don't give up on each other." He says he wrote it about his fiancé and how much they've been through and how much they believe in each other and support each other.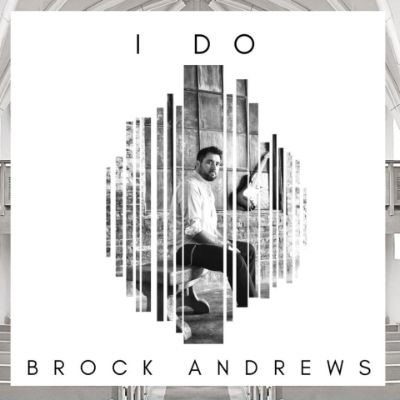 Saskatchewan Country Stars Show and Dance
The SCMA Saskatoon Region is proud to announce our next two "SASKATCHEWAN COUNTRY STARS SHOW & DANCE" shows.
The next events will be held on Saturday, March 9, 2019 at The Long Branch and Saturday April 6, 2019. The April 6th show will be in conjunction with a fantastic new initiative that will be announced in the next few days. So stay tuned!!
We have partnered with the Long Branch and the University of Saskatchewan Agriculture Students Society (Agros) to show off some of our great Saskatchewan Country Music talent and to provide entertainment to the largest group of country music supporters in Saskatchewan.
For the March 9th show, starting at 8PM we will have four youth performers each performing a 15 minute set with the SCMA Saskatoon region all star house band, then follow up with 4 bands starting at 9:15pm. Performance applications close Wednesday, February 13th at 10PM.
For more information on how to apply and get involved contact Garnet Rathgeber at: g.rathgeber@shaw.ca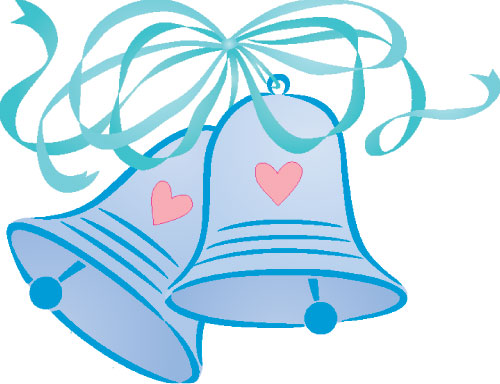 Congratulations to Blake Berglund and Belle Plaine on your December 27th wedding. Wishing you a lifetime of happiness!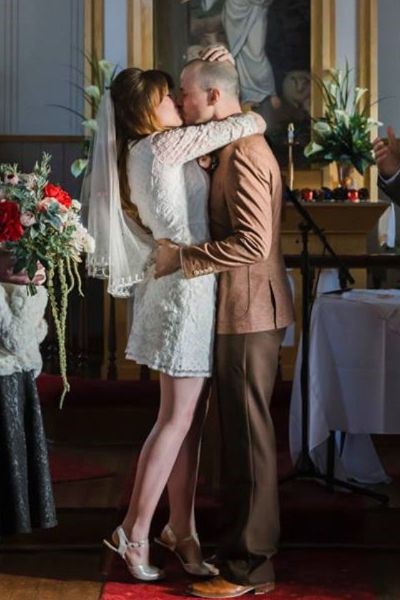 Congratulations to Erin Hill and Alex Runions on your engagement.
Best wishes to Roland Corrigal and Heidi on your upcoming nuptials
Looking back on the Memories – The Myrol Brothers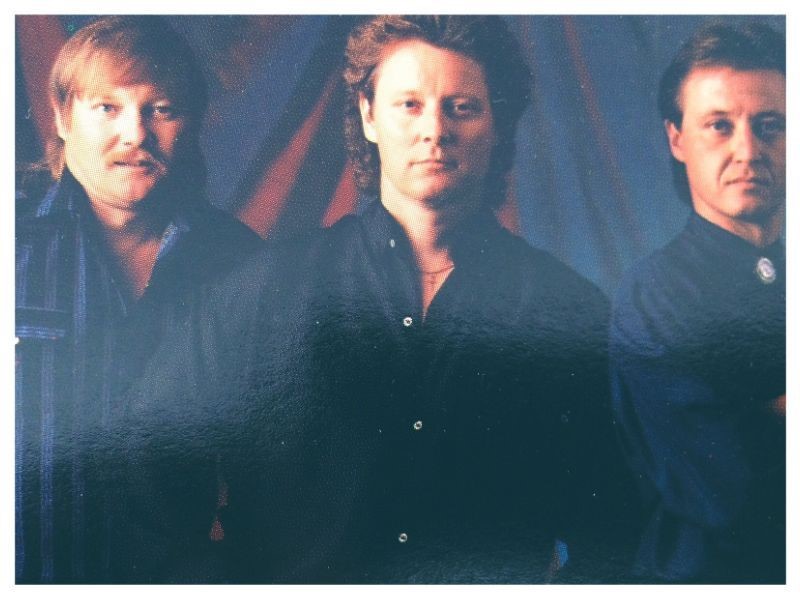 The Myrol Brothers were a country music vocal group that was professionally active in the late 1980's to the mid 1990's . Early members and supporters of the SCMA, they were known as Saskatchewan's premiere vocal group with exceptional polished three-part harmonies. The group consisted of three brothers, Rick and Keith on vocals and guitars, Myles on vocals and bass, who were supported by various drummers including Kent Cadman, Tom Cunningham and Gary Anderchuk.
Their kin folk harmonies, tight musicianship and professional stage presence put them in high demand and saw them performing in top venues throughout Canada such as The Canadian Brier curling championships, Craven country Jamboree, the Calgary stampede, the Gateneau Clogg in Quebec, and for the Saskatchewan Roughrider football team and the Saskatoon Blades. In addition to appearing in several TV shows, they toured on behalf of the Saskatchewan Arts Council doing sold out concerts right across the province. They headlined after concert parties for Garth Brooks and Brooks and Dunn and shared stages opening for Ian Tyson, George Fox, Patricia Conroy, and many others.
They charted with their original songs on Canadian radio, as well as over seas. At their peak they performed multiple shows per each week across Sask and Alberta making them one of the busiest acts of the era. During this time, they were the most nominated act ever at the annual SCMA awards, with multiple wins to their credit.
Today, Rick lives in Outlook, Keith in Red Deer Alta, and Myles in Saskatoon. The brothers still perform live periodically, and do an annual show in their home town of Outlook in support of the local Hockey team.
---
February 12, 2019
Warner Music Canada Artist Aaron Goodvin
to host 30th Anniversary Saskatchewan Country Music Awards Show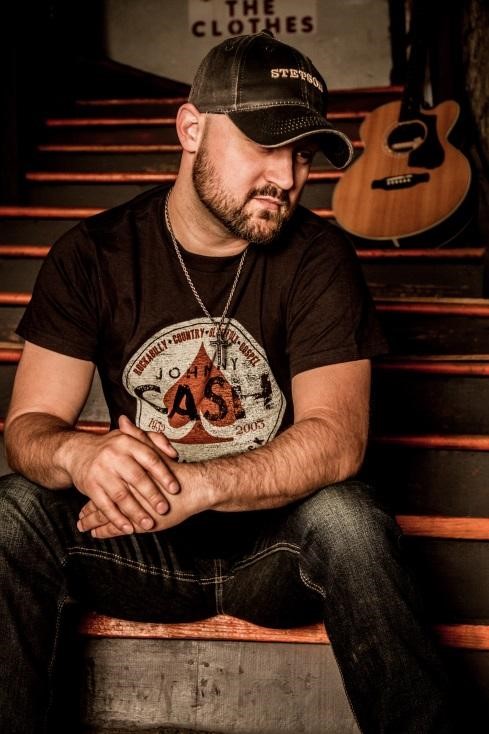 The Saskatchewan Country Music Association (SCMA) is excited to announce Warner Music Canada recording artist Aaron Goodvin as the host for the 30th Anniversary Saskatchewan Country Music Awards, taking place Saturday, April 13, 2019 at TCU Place in Saskatoon. Tickets are on sale now.
The 2018 Canadian Country Music Association Songwriter of the Year and Platinum-selling artist will bring an incomparable live performance to the show as well as sharing insights through a keynote interview. "We are absolutely thrilled to have Aaron join us for this year's awards," stated SCMA President Aaron Rigden. "He's a fantastic artist and musician, a great entertainer and all-around genuine person. We are so thankful to SaskMusic for their support in securing him as our host this year's milestone celebration."
Goodvin is originally from Spirit River AB, and currently resides in Nashville TN. After penning "Out Like That" for Luke Bryan's multi-platinum album "Crash My Party," Goodvin released his own self-titled debut album, which launched three Top 10 singles, including "Woman in Love," "Lonely Drum," and "Miss Me Yet," sending Lonely Drum to Platinum status; it also garnered the CCMA for Song of the Year, as well as nominations for Single of the Year, and Rising Star for Goodvin. He has also had tracks cut by artists including Jon Pardi and Cole Swindell.
To date his songs have achieved over 18 million streams, and just this week he is celebrating his first #1 hit for "You Are," from his forthcoming new album (Warner Music Canada / Reviver Records U.S.).
 Aaron is as comfortable on the stage as in the writing room and has toured with Johnny Reid and Gord Bamford, as well as appearing at major festivals and headlining his own shows across Canada.
In addition to hosting the awards, Goodvin will share his experiences and insights in keynote interview, co-sponsored by SaskMusic, which will take place April 14 at the Holiday Inn Downtown, Saskatoon. Tickets available for the keynote are available as part of the awards weekend package, as well as individually.
---
February 8, 2019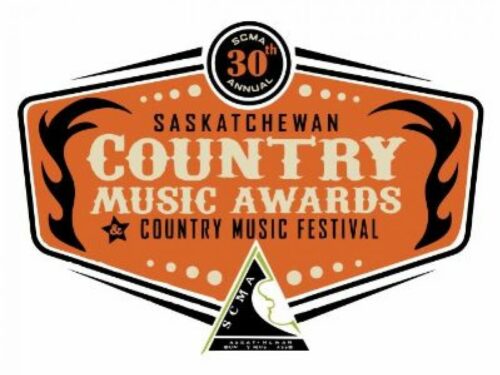 2019 marks the 30th Anniversary of the Saskatchewan Country Music Association, and you're all invited! Taking place in Saskatoon April 12th to 14th, the three day festival and awards celebration will be a celebration like no other.
"This year we made it our mandate to really celebrate 30 years of Saskatchewan country music history by involving as many artists as possible from the three decades," explained Darcey Rathgeber, President of the SCMA Saskatoon and Region. "Each event throughout the weekend will feature a minimum of one award winner from the three decades which will provide a variety of music styles and a unique element that we have never showcased before."
The event will kick off Friday night with a Kick off Festival and continue Saturday with musician workshops, a youth showcase, songwriter event, and of course the Industry Awards and televised Gala awards show. Sunday will feature the Gospel showcase and Keynote address by this year's celebrity host.
Keeping with the theme and promoting public attendance and participation, all events are open to the public and many are free or at a low ticket price so they are easily accessible to music lovers throughout the city.  Events will be taking place throughout the city as well to encourage community involvement.
"We have utilized venues throughout the city this year. We have events at the Longbranch, Mayfair United Church, Centre Mall, as well as Long & McQuade and Village Guitar. There is so much to be celebrated we just want to share it with everyone. " commented Rathgeber.
Once again, Holiday Inn Downtown will be the host hotel with the Gala Awards and President's Brunch taking place at TCU Place.  Tickets for the weekend festival go on sale this weekend at Picatic for an all-inclusive, low cost early bird price of $125.00.