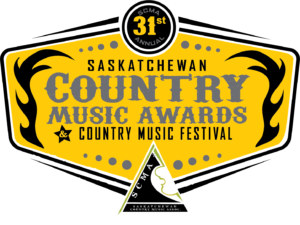 Regina
April 17-19, 2020
---
March 14, 2020 – 31st Annual SCMA Awards and Considerations regarding COVID-19 Coronavirus
The province has now announced a ban on events over 250 people. Accordingly, the SCMA Awards Show will not proceed as planned on April 17-19. The SCMA Board of Directors will be evaluating our course of action and we will be announcing our decision on April 5.
Options now being considered:
1. postpone the awards show to a later date (potentially October)
2. cancel all awards-related events for 2020 & announce the SCMA winners via email
3. do something different (e.g. virtual awards show + later in the year, have our showcases and workshops, etc.)
4. other creative ideas that materialize in the next two weeks
We will continue to talk to all suppliers and committed sponsors in the next week to determine the best course of action for the S.C.M.A. and for country music in this province.
We will be reimbursing advance ticket purchases and all ticket sales will cease immediately.
To cancel hotel reservations, please contact the hotel directly as soon as possible and they will assist you.
For more information read the news article here:
COVID-19 live updates: Second presumptive case found in Sask. | Regina Leader Post
https://leaderpost.com/news/saskatchewan/covid-19-live-updates-virtual-appointments-for-patients
https://www.google.ca/amp/s/leaderpost.com/news/saskatchewan/covid-19-live-updates-virtual-appointments-for-patients/wcm/bcb49895-7e83-4b2b-9243-49c54e7d8e46/amp/
---