Home Page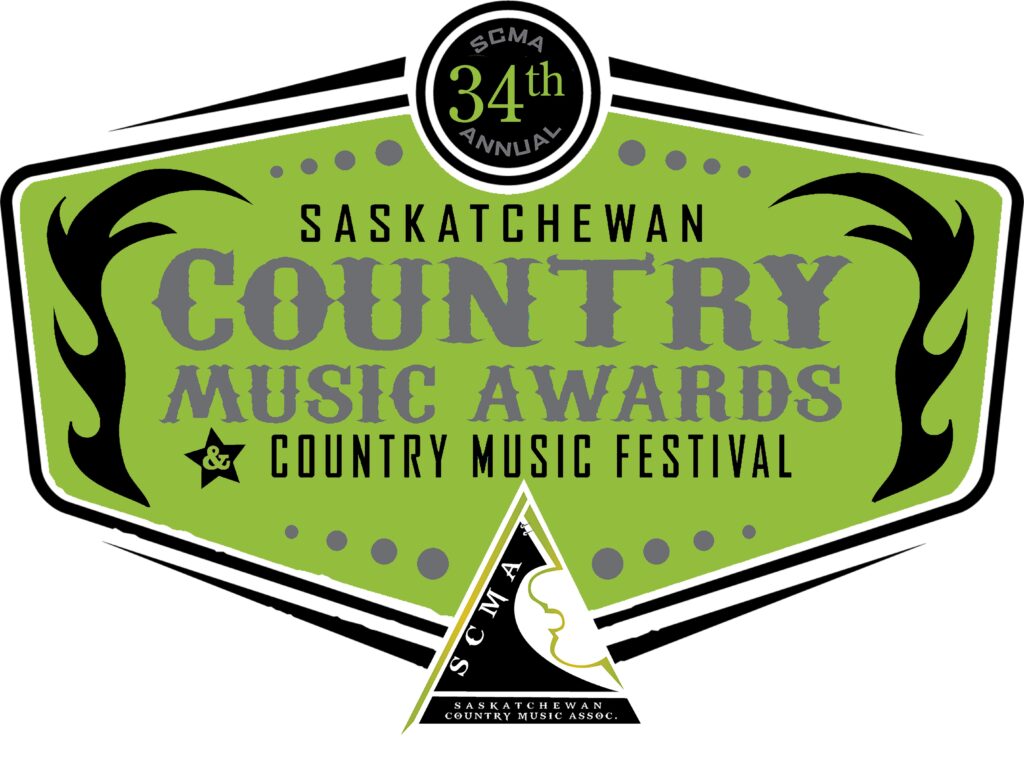 34th Annual SCMA Awards
at the Southland Co-op Centre in Assiniboia
The SCMA weekend kicks off Friday at 7:30pm with a concert featuring Justin LaBrash, Karissa Hoffart, Jordyn Pollard and Shantaia. Special guests 4-time Canadian Country Music Association group of the year, and country music superstars, The Washboard Union will close out the concert portion of the evening. A cabaret will ensue after the concert with performances by Lisa Moen and Tyler Lewis.
Saturday will feature the televised SCMA awards show starting at 7:50 pm hosted by The Washboard Union with many of Saskatchewan's country music superstars. Following the awards show the after party will kick up the heat with performances by The Washboard Union and performances by JJ Voss and more of Saskatchewan's Country Music stars.
Artists performance and schedule subject to change.
Saskatchewan's newest and most state of the art concert and recreation complex. The facility features Saskatchewan's only outdoor tailgate plaza complete with a 27′ outdoor screen. The building includes the following amenities for its patrons:
Teen Center
Rock Climbing Wall
Walking Track
Concession
Ice Surface/Concert Arena
21 foot HD indoor video scoreboard
Color led event lighting
Over 10,000 watts of digital sound and so much more.
The facility is licensed and includes a Full Swing Golf and sport simulator. The arena has become one of the must attend concert venues in Canada with its intimate size and huge production capabilities there is no venue like it.
Get your tickets and join the party at Saskatchewan's premier concert venue the Southland Co-op Centre. An intimate concert feel, in an Arena setting, with big venue concert production. All General Admission tickets provide access to the Kick off concert on Friday as well as the Awards Show and After Party on Saturday. Purchase your tickets at SaskTix.ca for $130 Adult or $70 Child.
Come enjoy an evening within the facility and leave with an experience you will never forget!
VOTING IS UNDERWAY
The Saskatchewan Country Music Association (SCMA) honors its members who have excelled during the past year with an SCMA Award. There are awards for artists, musicians, radio stations/personalities and industry members. The awards are presented each spring during the SCMA Awards Weekend. The criteria and voting procedures are developed and reviewed each year by an Awards Rules and Regulations Committee (Committee) and approved by the Board of Directors (BoD). Awards criteria will evolve as there are new methods introduced to promote artists and their music. Any disputes regarding these awards will be resolved by the BoD.
Eligibility Requirements
1) Nominees for SCMA awards must be members of the SCMA in good standing as of December 31, 2022.
2) All applicants (artists, and at least 50% of a group's members and of co-nominees) for awards must have established residency in Saskatchewan. Applicants must be able to provide proof of residency (such as a CRA Notice of Assessment) if requested by the Verification Committee.
3) The Awards Year for all award categories is from November 1, 2021 to October 31, 2022.
Rules and Regulations
The rules and regulations for the 2023 Awards are at:  https://scma.sk.ca/awards-rules/
Only current members with a valid membership ID may vote, subject to the SCMA Bylaws and Awards Rules. Any member ID with more than one ballot submitted will have all their votes disqualified and the offender will be notified of their disqualification. Subject to the decision of the board, repeat offenders may be disqualified from voting on future ballots and face possible removal as a nominee on the ballot. If you are not sure whether you voted more than once, contact scma@scma.sk.ca.
Timeline
The Timeline for this year's awards process is as follows:
Application/Nomination Ballot 22-Jan-23 – 04-Feb-23
First Ballot 05-Mar-23 – 18-Mar-23
Second Ballot 26-Mar-23 – 08-Apr-23
Final Ballot 16-Apr-23 – 29-Apr-23
PAST AWARDS – 2022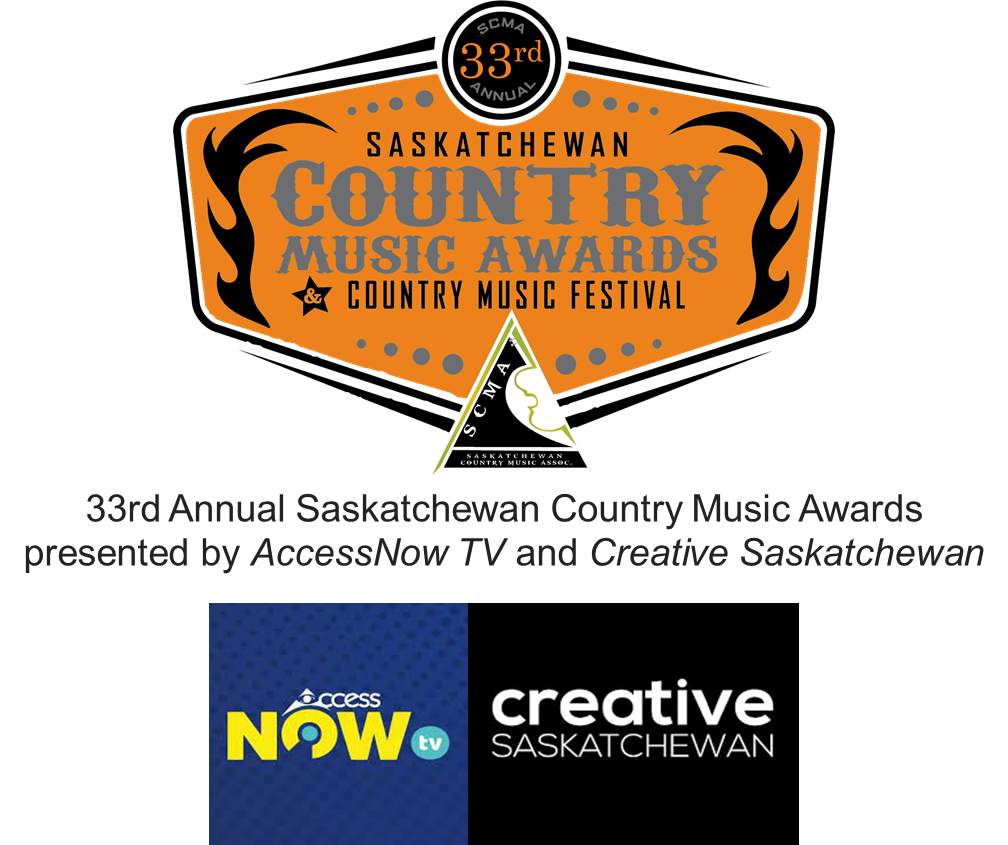 2022 WINNERS
Female Artist of the Year – Tenille Arts
Male Artist of the Year – JJ Voss
Group of the Year – Hunter Brothers
Indigenous Artist or Group of the Year – Teagan Littlechief
Songwriter of the Year – "Retro Man" – Composer: Jake Vaadeland – Performing Artist: Jake Vaadeland
Emerging Artist of the Year – Jake Vaadeland
Country Album of the Year – "Been a Minute" – Performing Artist: Hunter Brothers
Alternative Country Album of the Year – "Retro Man" – Performing Artist: Jake Vaadeland
Video of the Year – "Been a Minute" – Hunter Brothers
Interactive Artist or Group of the Year – Tenille Arts
Bass Player of the Year – Mick Gratias
Drummer of the Year – Dean Kushneryk
Fiddle Player of the Year – Dean Bernier
Guitar Player of the Year – Terry Lasko
Keyboard Player of the Year – Jeffrey Straker
Radio Station of the Year – Major Market – Prince Albert – Saskatchewan Country CKBI (900 AM)
Radio Station of the Year – Secondary Market – Melfort – FM Country CJVR (105.1 FM)
On-Air Personality of the Year – Cal Gratton
Music Director of the Year – Cal Gratton
Record Producer of the Year – Producer: Donny Parenteau – Song: "These Days" – Performing Artist: Donny Parenteau
Recording Studio of the Year – Bart McKay Productions
Country Music Person of the Year – Cal Gratton
TV, Radio, or Online Show of the Year – JJ Voss – Live and Local Wednesdays
Music Venue of the Year – The Happy Nun Cafe
Fans Choice Entertainer of the Year – Jake Vaadeland
Single of the Year – "Been a Minute" – Hunter Brothers
Legend and Legacy Award – Brad Johner – The Johner Brothers, Ken Johner – The Johner Brothers
Humanitarian Award – Sheryl Kimbley
National/International Artist Award – Tenille Arts
Youth Development Bursary – J.J. Engstrom
---