Top 10 Sask Artists Charts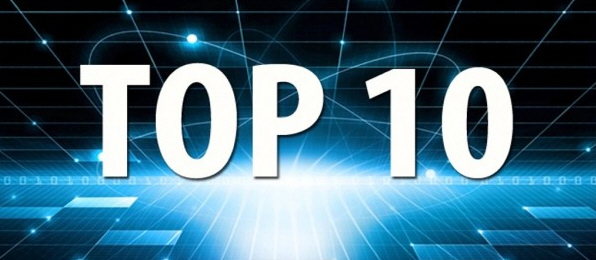 Saskatchewan Country Artists
Our Charts are updated around the first of each month.
TraxReport is the official radio delivery and data supplier to the SCMA. SCMA members may contact traxreport@gmail.com to purchase a membership.
Wes Labrash has created playlists for the SCMA Weekly Top 10 Sask Country Songs on Spotify and on Apple Music so our SCMA fans can listen to the Top 10 each week. The list is based on TraxReport radio spins data for the previous week.
https://music.apple.com/ca/playlist/scma-weekly-top-10/pl.u-LdbqEpqI5gjdrD
https://open.spotify.com/playlist/603QA6fgtAzdP9oO74IJQm?si=stmNBWwZRHqM4iol6H-wkw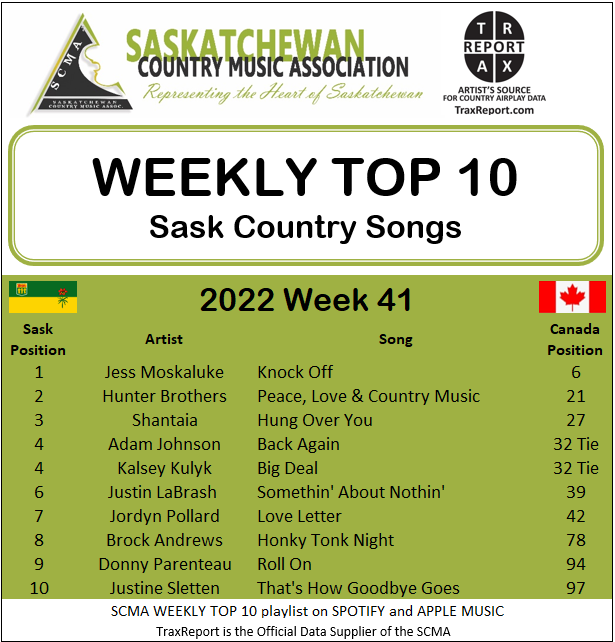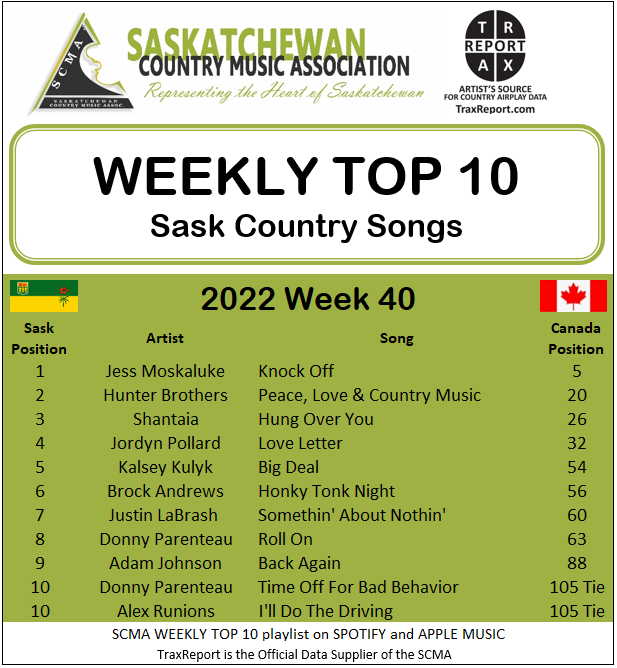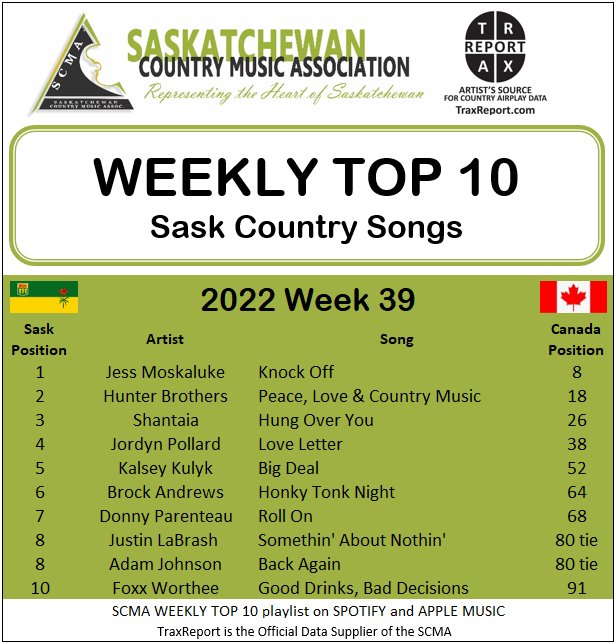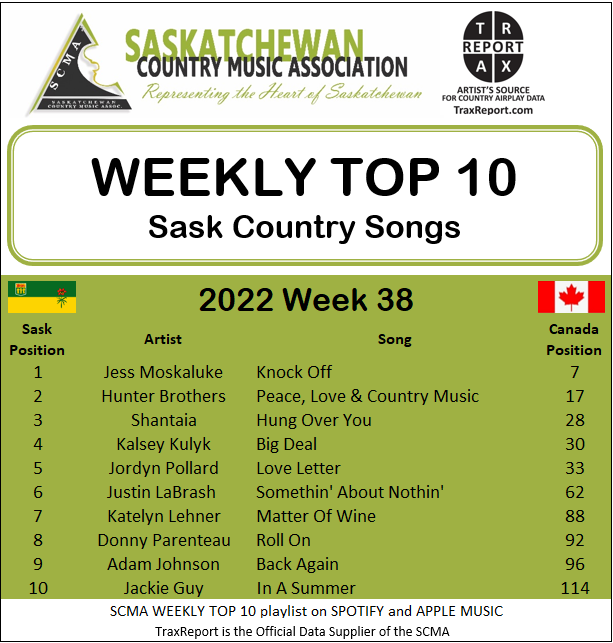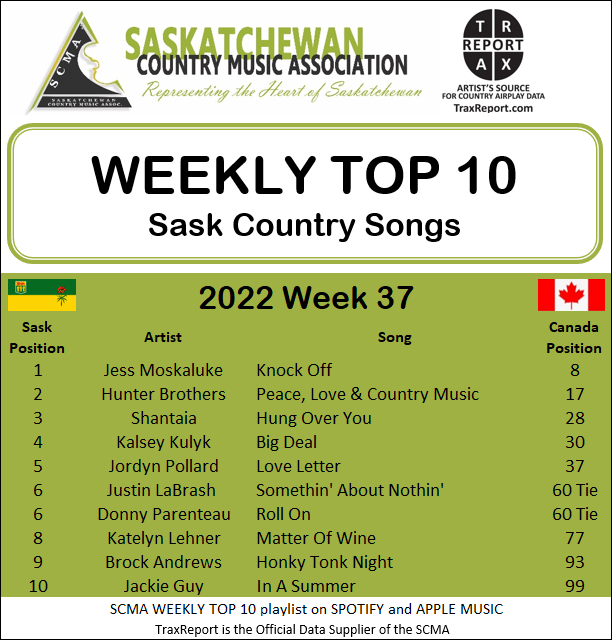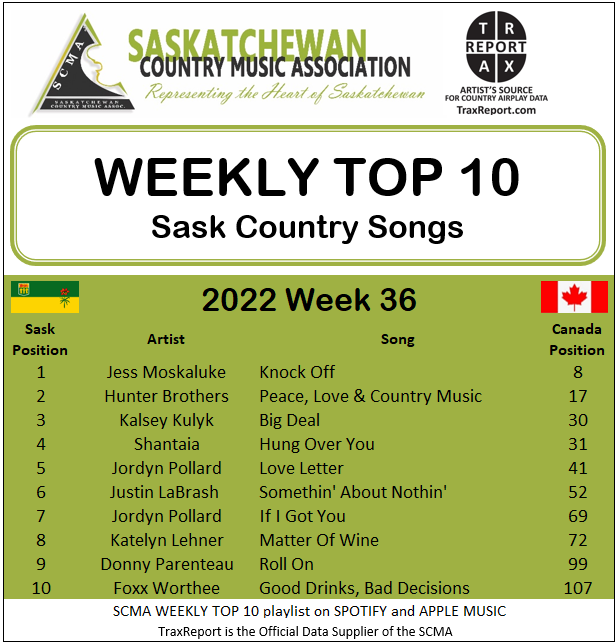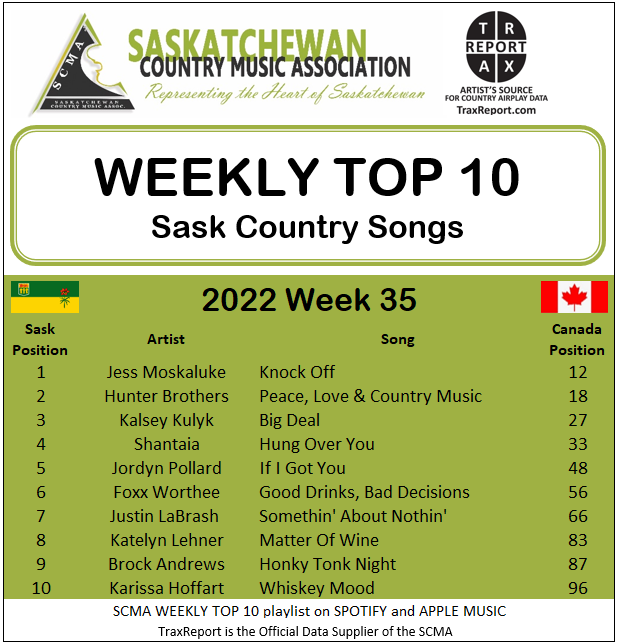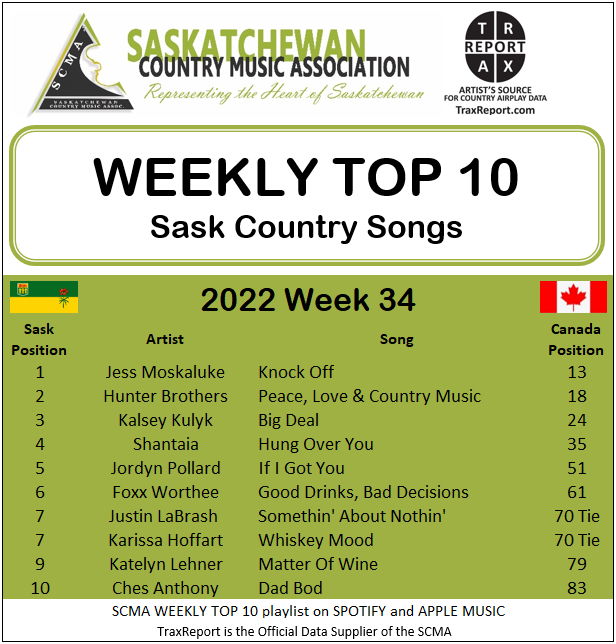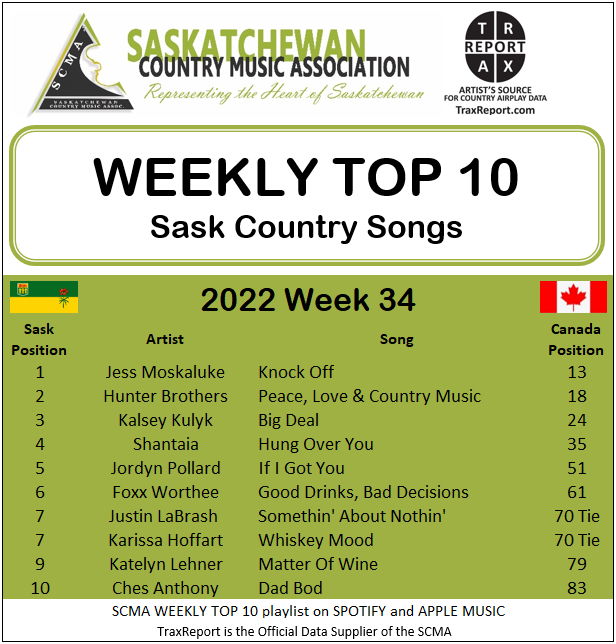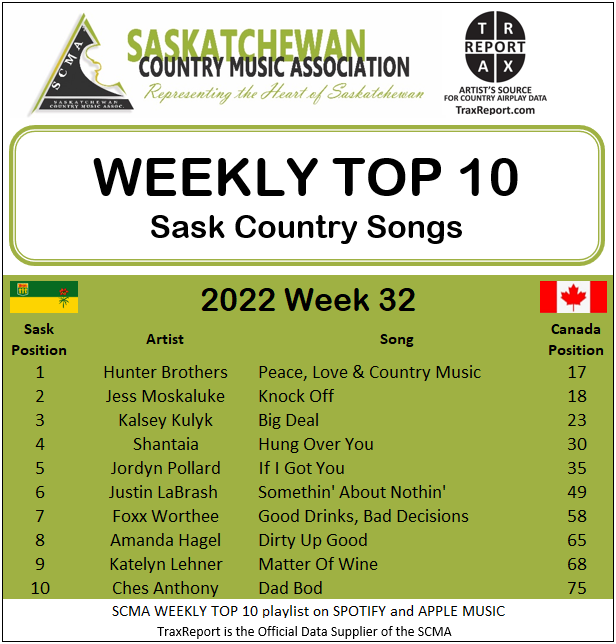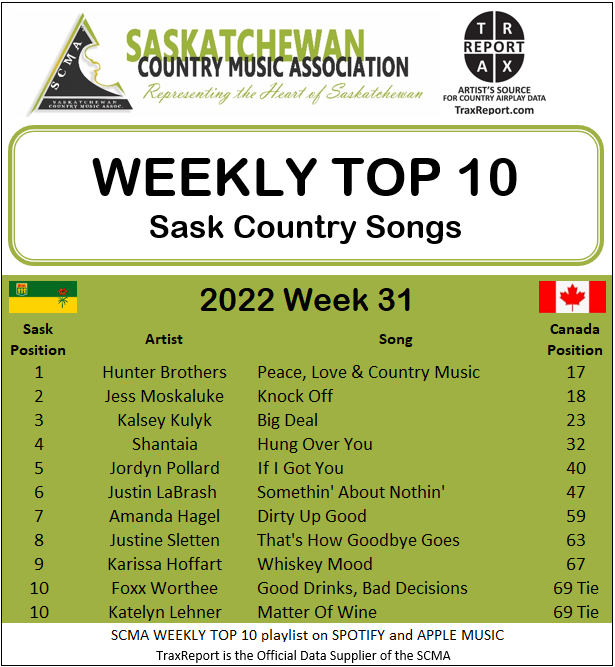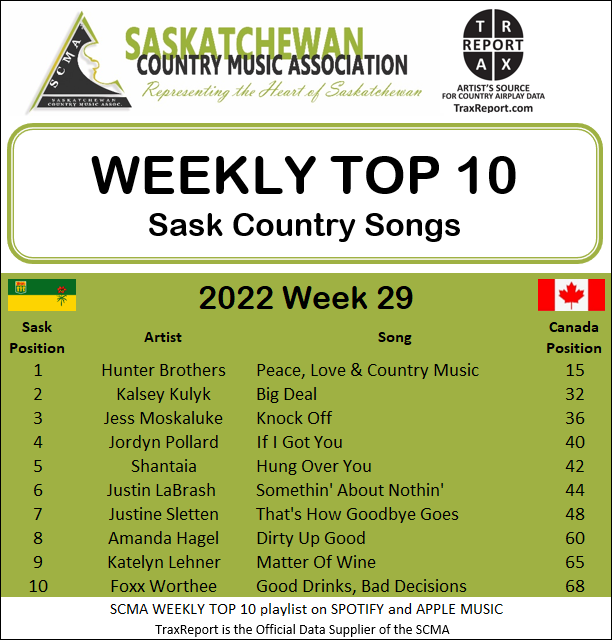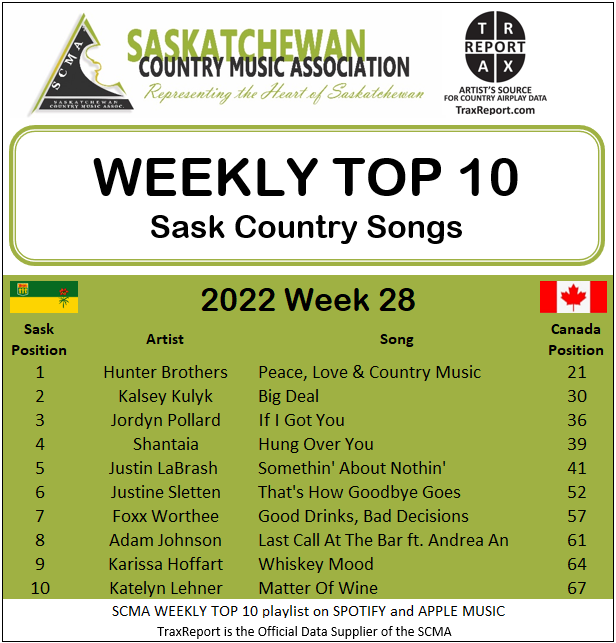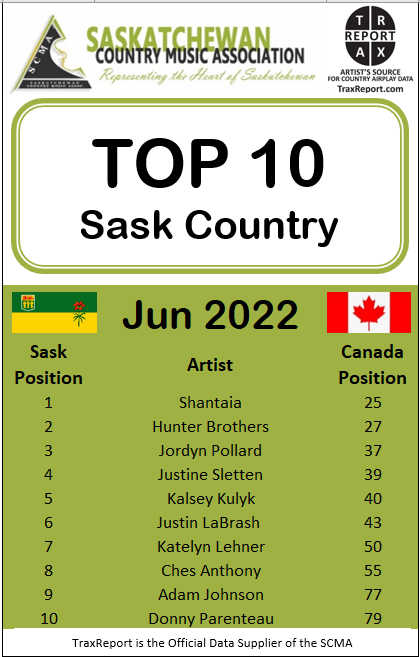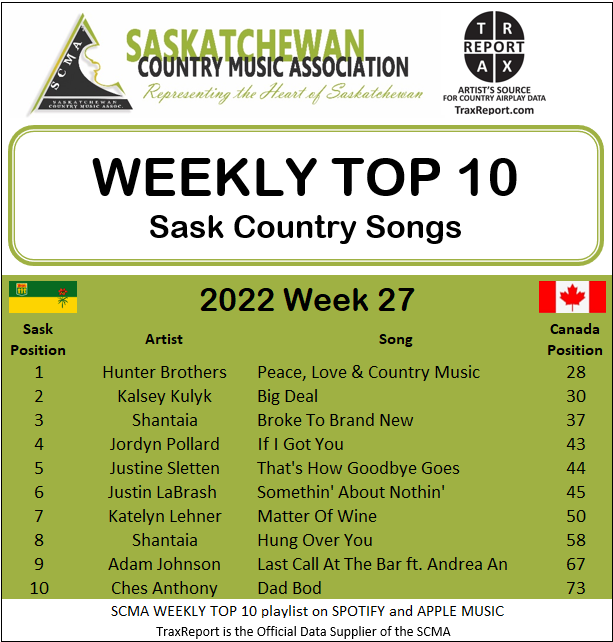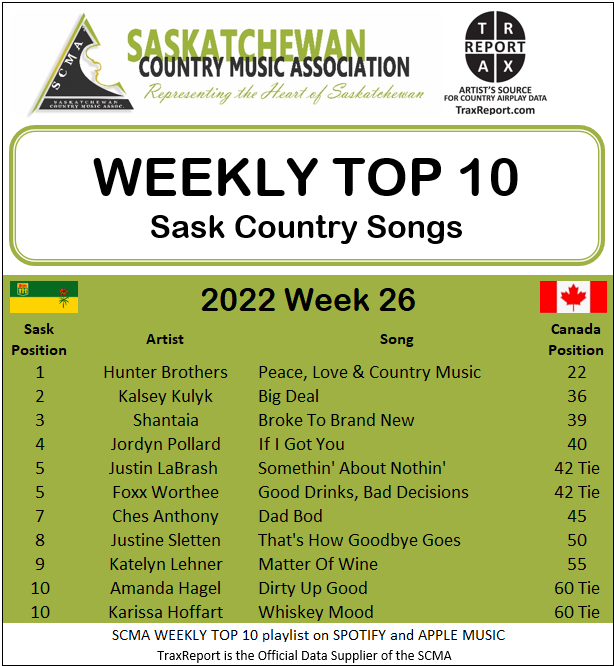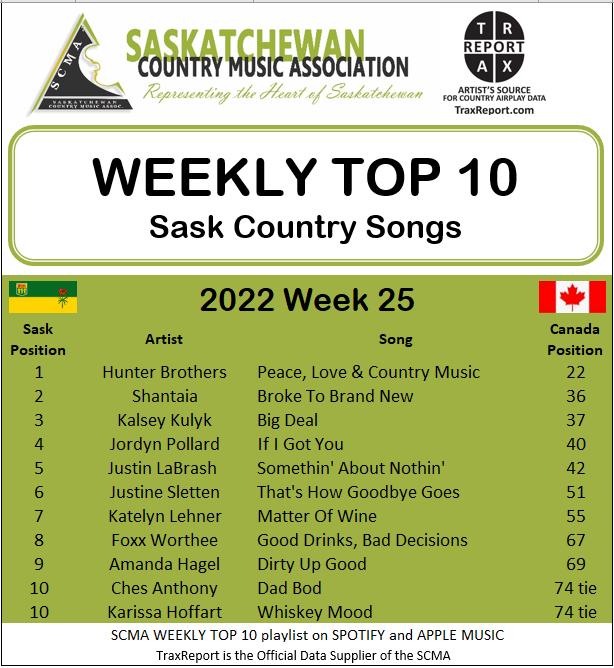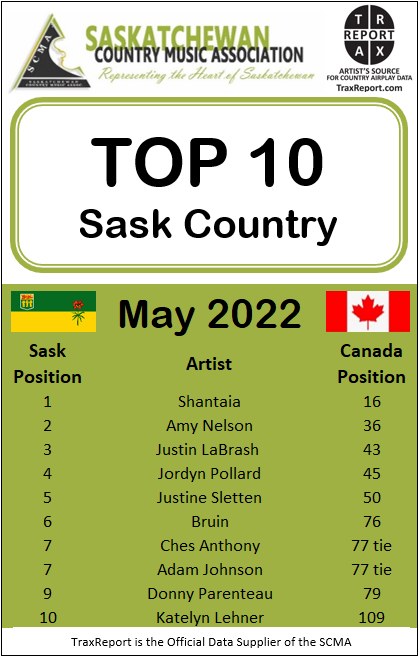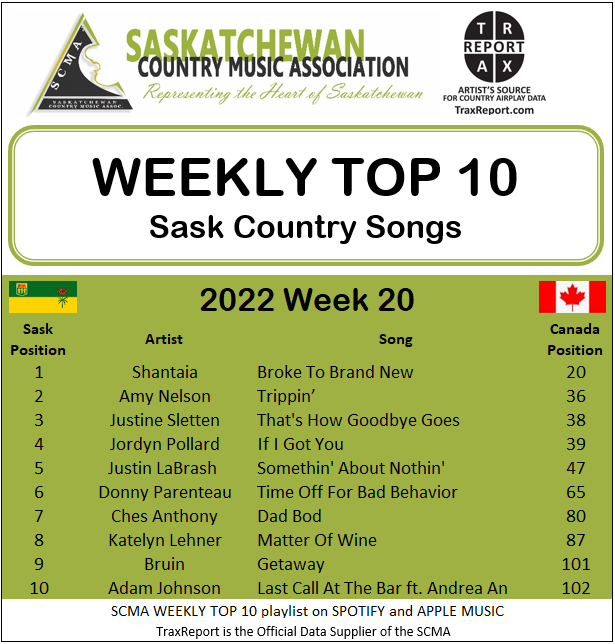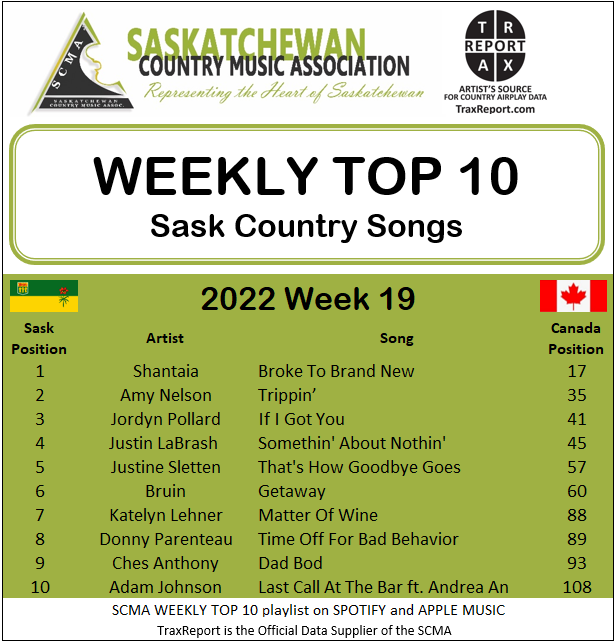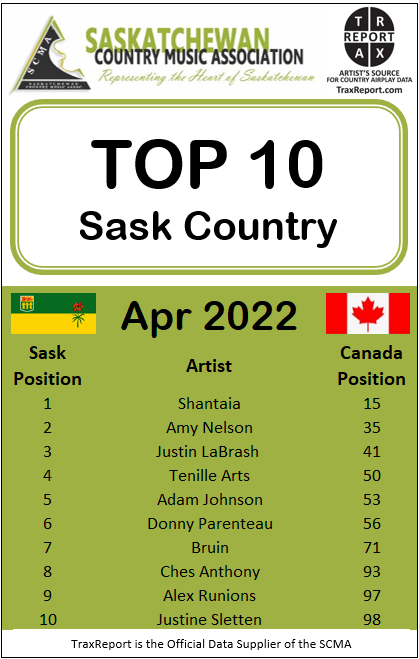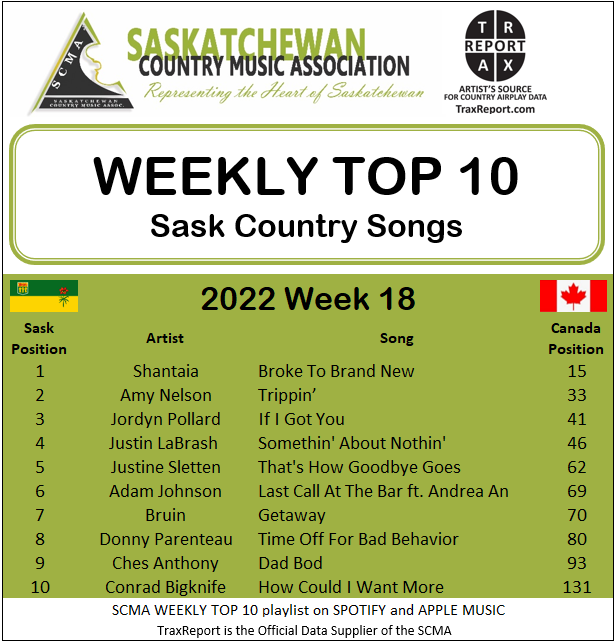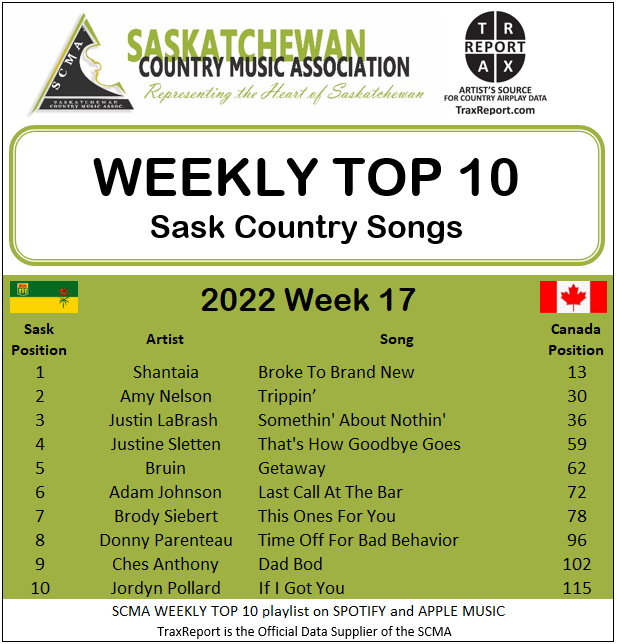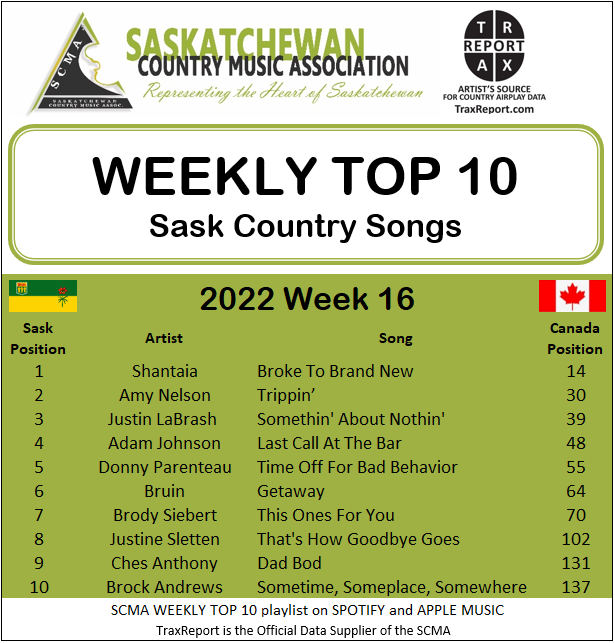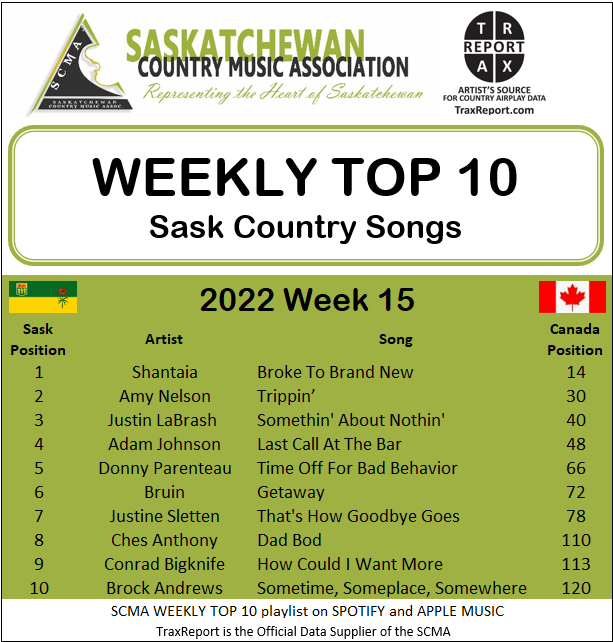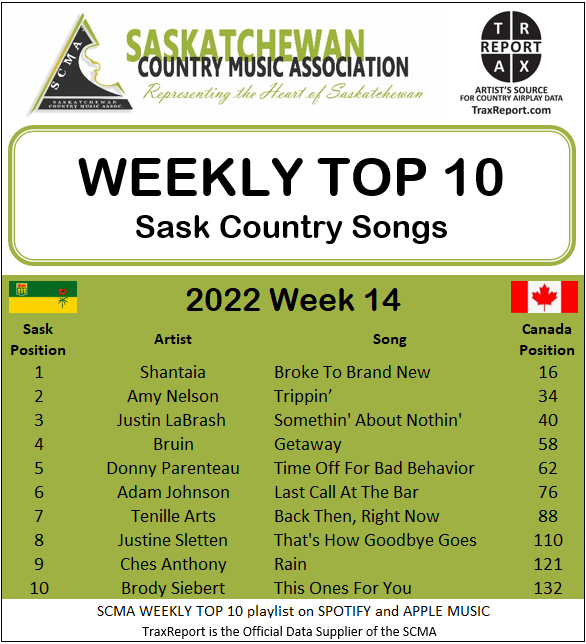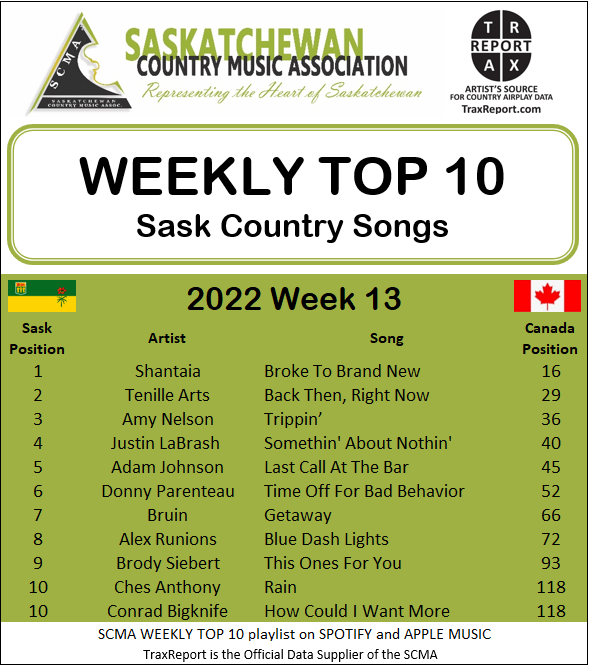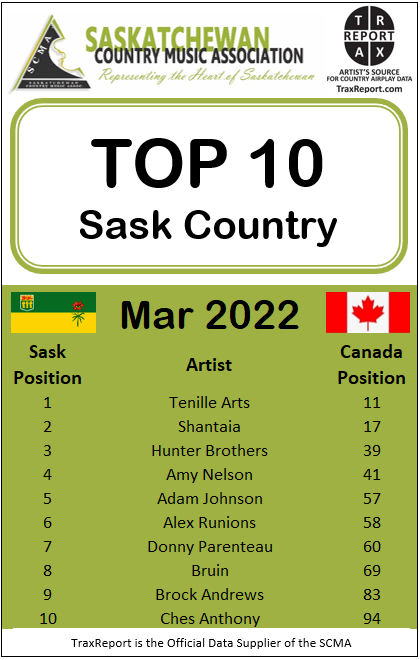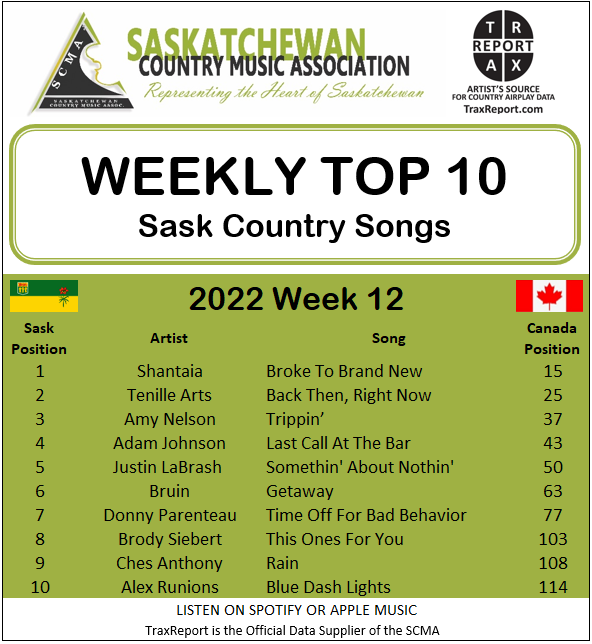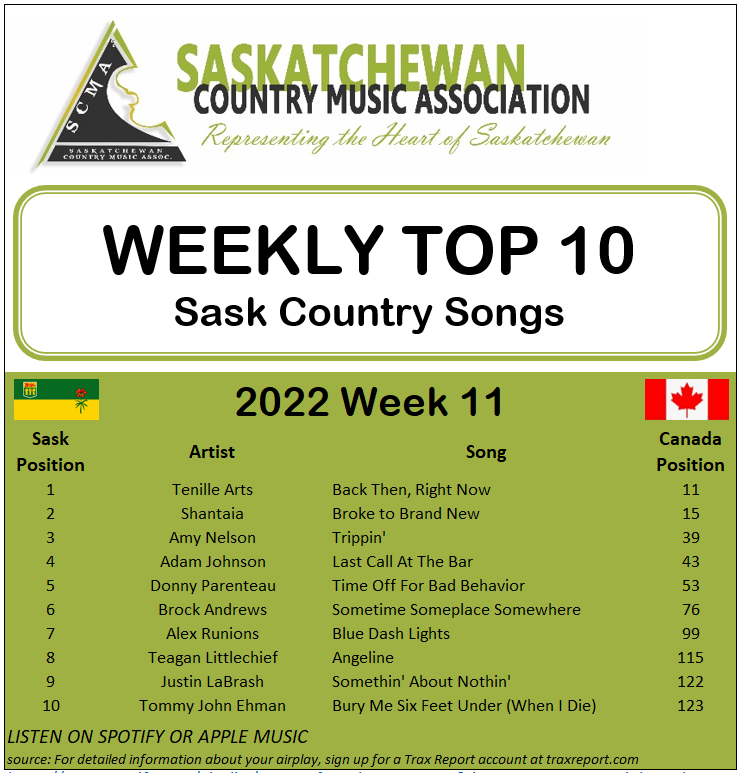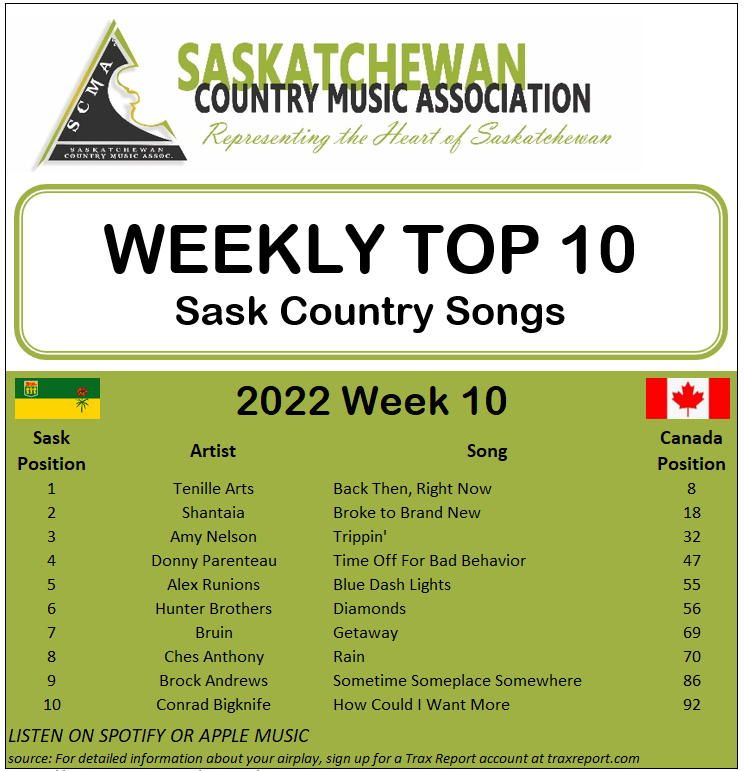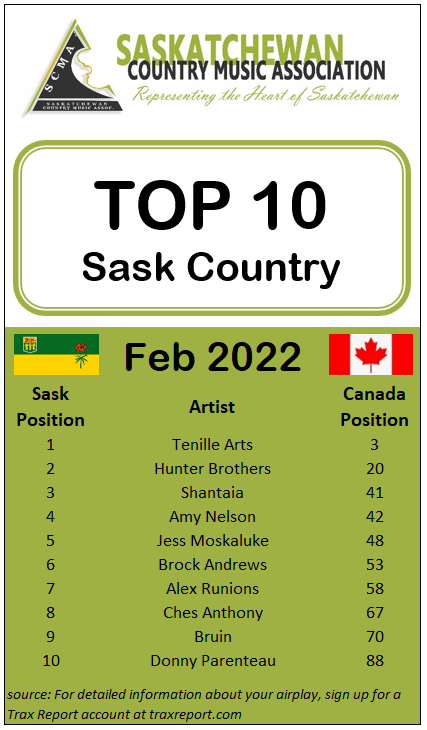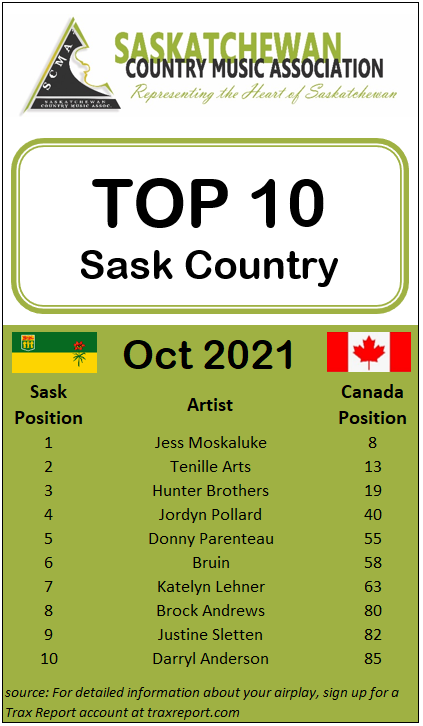 ---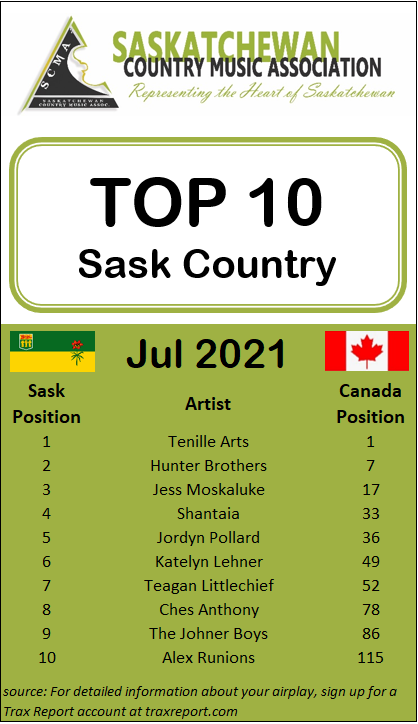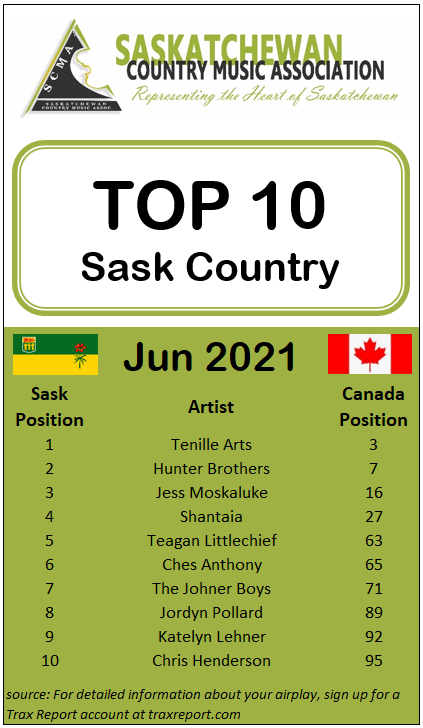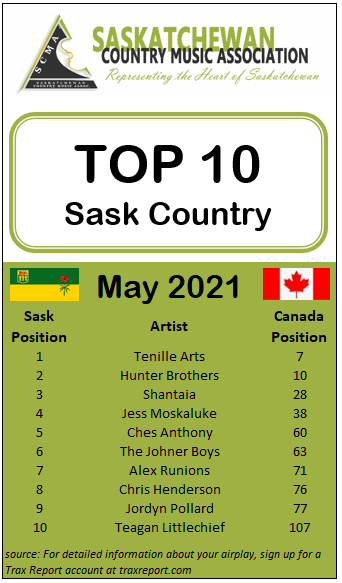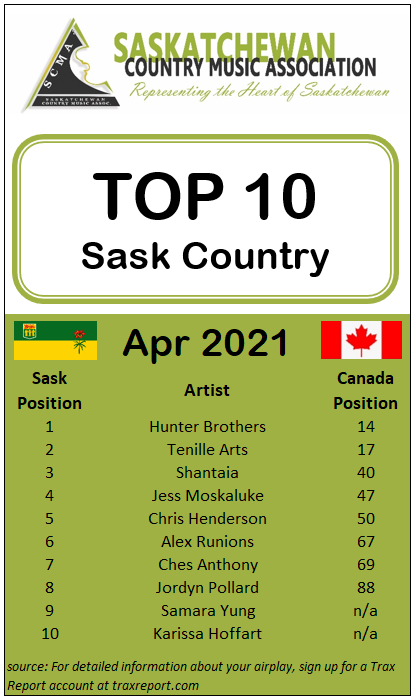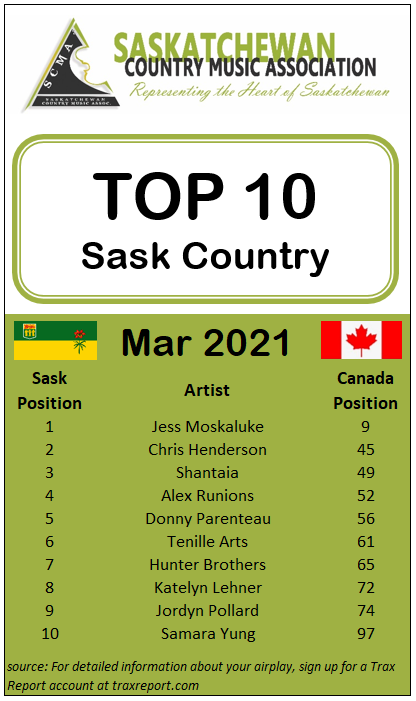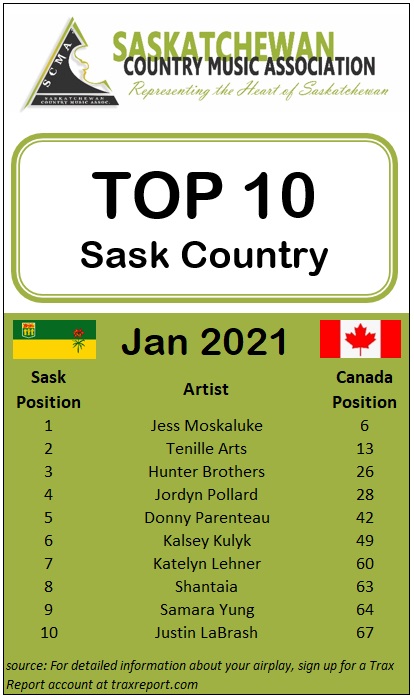 leggi l'articolo completo
---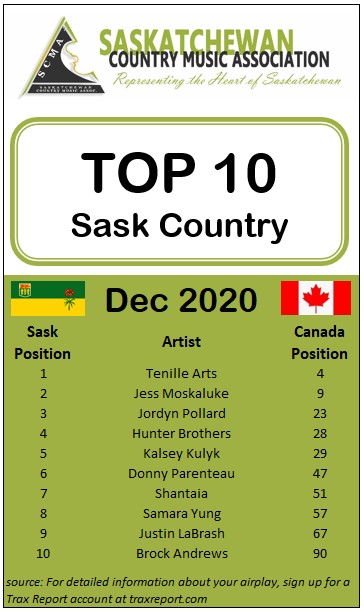 ---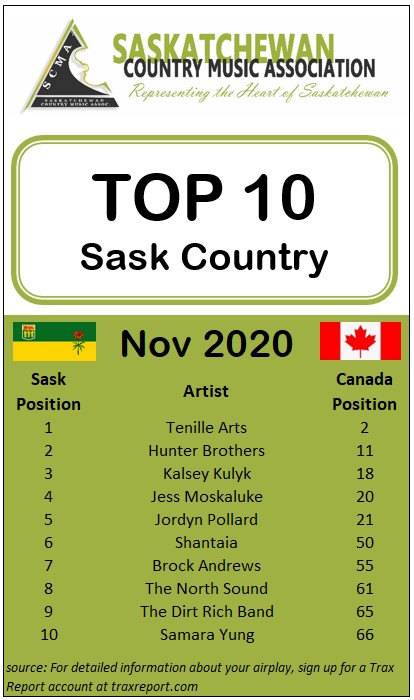 ---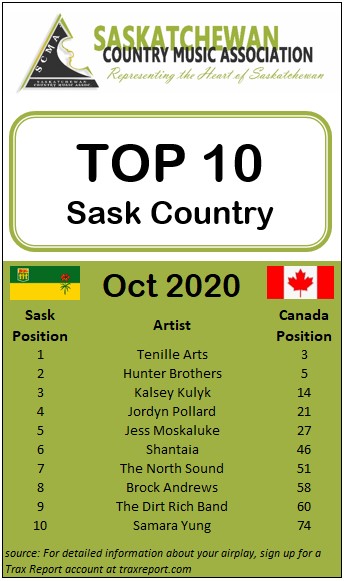 ---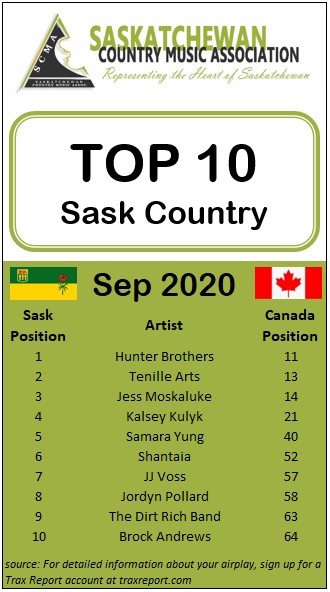 ---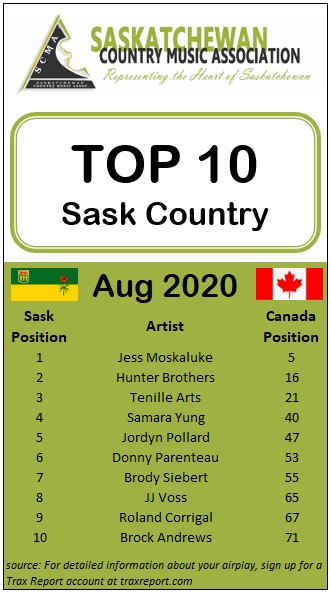 ---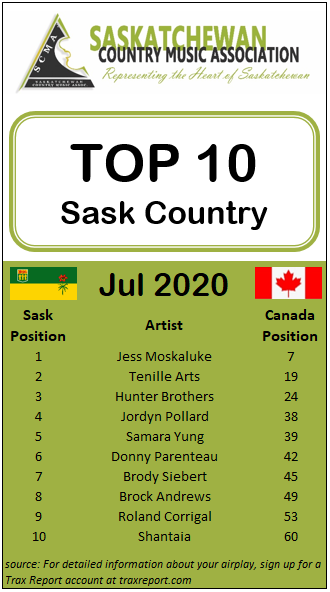 ---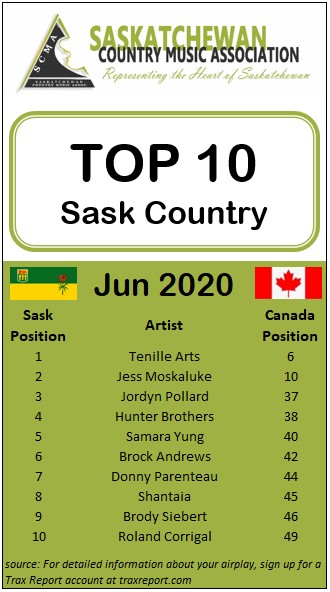 ---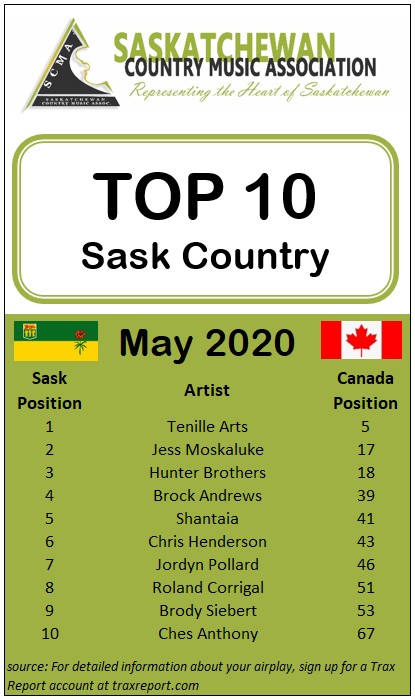 ---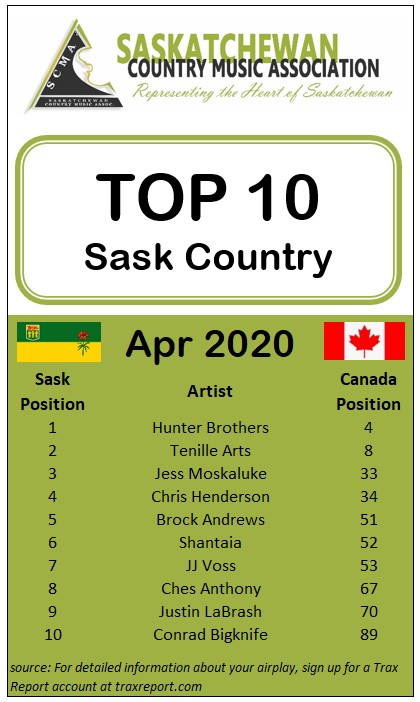 ---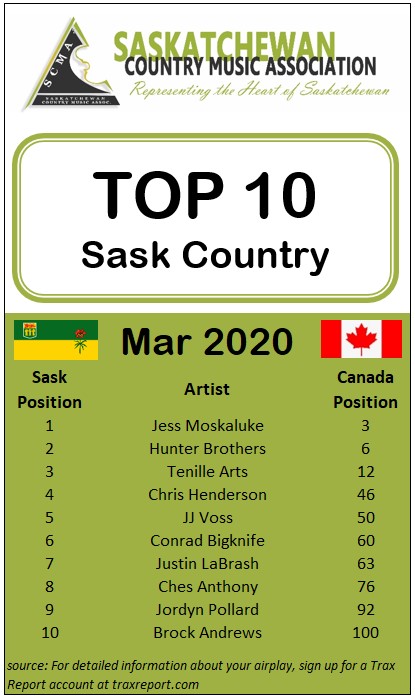 ---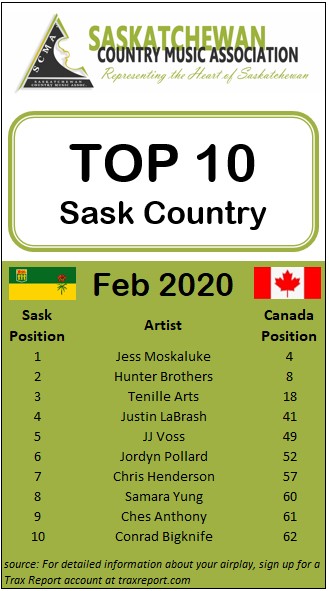 ---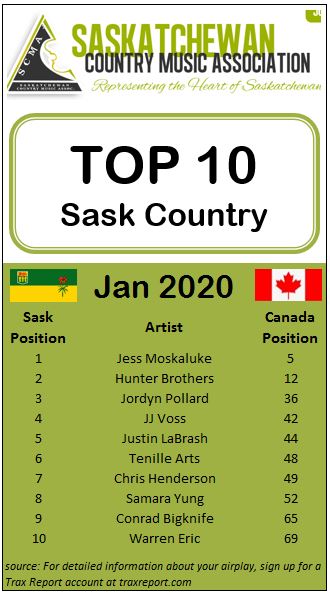 ---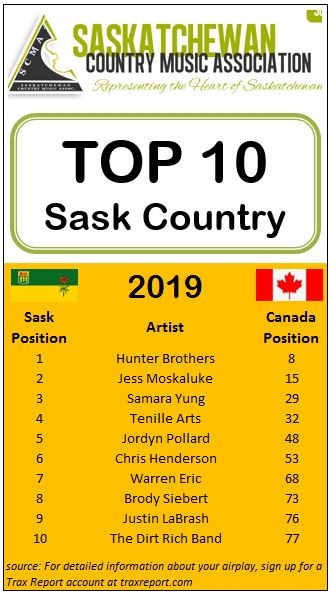 ---