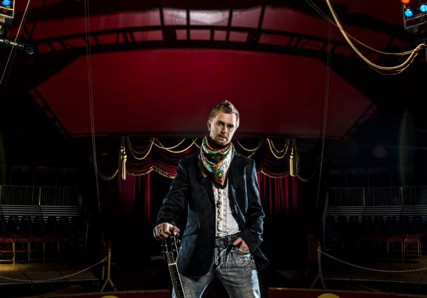 Codie Prevost
Three-time Canadian Country Music Association nominee and five-time Saskatchewan Country Music Association "Fans Choice Entertainer of the Year" winner. He has shared the stage with some of country music's top performers including Florida Georgia Line, Joe Nichols, Jason Aldean, Big & Rich, and Michelle Wright. click for website

Donny Parenteau
With 3 CD's released since 2003 and without the backing of a major music label, Donny has garnered numerous provincial and national music nominations and awards including a 2007 Juno nomination for 'Aboriginal Recording of the Year'.
READ MORE
Aven Grace
Aven Grace holds two SCMA Awards for Country Gospel Album of the Year, as well as numerous awards from other organizations. As a Singer/Songwriter, her songs have been charting in the USA for several years. She's released 7 CDs of her original music. Her 8th CD, Sanctuary, is due out early in 2014. Check out www.avengrace.com.

Will Ardell
Will Ardell has had an outstanding year since he entered the Canadian Country music business beginning with the release of his double CD, "All about the Ride" in 2012. Will has received confirmation of this success from the Saskatchewan Country Music Awards which were held in Saskatoon on April 27th, 2013 where he won "The Rising Star Award".

Samara Yung
Samara Yung has been performing professionally from a very young age. She grew up with a diverse music background, from country, classic rock to Broadway show tunes, which helped develop the sound she presents today.
READ MORE
Wyatt
Critically acclaimed by Billboard Magazine, mixing soulful country and classic rock, award-winning WYATT is set to take fans by storm with their new album "You Should Have Been Here Last Night".
READ MORE